Planeta, Sicily's Premier Wine Estate
Planeta Winery is recognized as the leading wine estate in Sicily and an authentic fine wine empire. The winery has various vineyards and estates in the island of Sicily, which have great soil types for growing.
Planeta is an advocate of arts and later on launched a project called Uomini e Luoghi meaning "Men and Places" in union with Nuvole Incontri d'Arte.
The winery sends invites to both Italian and international artists to travel with them and witness some of the awesome places like Modica and Ragusa and guests use the Ulmo estate as a place to create artistic works.
The History
In the 1990's, Planeta Winery was discovered by cousins Alesso and Santi Planeta as well as their uncle – Diego Planeta who is popular in the region because of his trail-blazing role at Settesoli wine cooperative.
Later on, Diego's daughter joined the group and recognized her as the an essential figure of the company.
While Planeta is still a new commercial winery, their Ulmo estate dates back to centuries. The innovative winemaker of Planeta was Carlo Corino, who recently passed away.
The winery gained reputation and respect for being pioneers in matching local soil types to both native Sicilian wine varietals and international grapes.
Dispensa
It is in Menfi, where high quality olive oils of Sicily are made.
Dorilli Estate
It is located in Vittoria, where the name of Cerasuolo came from. Summer temperatures are very high and rainfalls are low.
Buovini
Nero d'Avola and Moscato grape varieties grow together with almonds, carobs, olives and symbolic plants of Mediterranean.
Sciara Nuova
It is located in the beautiful and inspiring wine region of Mount Etna.
Their first flagship wine is the Chardonnay. This is not just any Chardonnay as wine critics were amazed as well as wine lovers all over the world because of its recognitions and awards.
The other labels included in the collection:
Alastro IGT Sicilia
It is 50% Grecanico, 50% Chardonnay, 10% of the chardonnay is Allier-oak fermented, 13.5% alcohol.
Planeta Chardonnay IGT Sicilia
It is 100% Chardonnay, oak fermented (50% new oak, and 50% one year old oak), 14.5% alcohol.
La Segreta Rosso IGT Sicilia
50% Nero d'Avola, 25% Merlot, 20% Syrah, 5% Cabernet Franc, fermented in stainless steel, 13.5% alcohol.
Planeta Merlot IGT Sicilia
It is 95% Merlot, 5% Petit Verdot, 12 months in Allier oak, 14.2% alcohol.
Burdese IGT Sicilia
It is composed of 70% Cabernet Sauvignon, 30% Cabernet Franc, 14 months of oak, 12 months additional bottle ageing.
Cerasuolo di Vittoria DOCG
It is made from 60% Nero d'Avola, 40% Frappato with 13.4% alcohol.
Santa Cecilia IGT Sicilia
It is produced from 100% Nero d'Avola, 12 months in oak and has14.3% alcohol.
Moscato di Noto DOC
It is made from 100% Moscato Bianco, stainless steel fermented with 11% alcohol.
Visit Planeta Winery
Hospitality is where the business of the Planeta family began. It has always been their aim to satisfy people especially their loyal drinkers and regular consumers.
It is a nice treat of pleasure to visit the winery with your family, relatives and friends as Planeta offers you to witness the beauty of its wide vineyards, ancient olive groves as well as ruins of an Arab castle.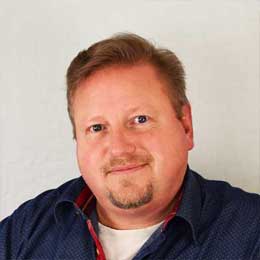 Michael Bredahl
Wine Writer
Michael is an online enthusiast, with a lot of knowledge about online marketing. Traveling around the world to hunt for the perfect wine. Latest on Sicily, where Etna has a huge impact on the taste, which is strong with a bitter aftertaste for the youngest wines, but older wines are fantastic. Drinking wine, and writing about them, are one the passions. Remember to drink responsibly 🙂