Wines from Tuscany, Italy
Everything we should know about Tuscany Wines
Tuscany is found to have some of the most notable wine regions of the world. I would like to say that your favourite wines like Chianti and Brunello di Montalcino are from this Italian wine region.
Tuscany is a famous wine region of Italy. And the fame also includes many of the Toscana IGT wines.
So, what makes this region so special for wines? What are the major wine grape varieties grown here?
Read more about Tuscany wines here
Wines in Tuscany – History and Present
The history of wines in Tuscany can be dated back to the third century B.C.
Some of the literary references made by Greek writers of the third century B.C. mentioned about the quality of Tuscany wines.
So, what is the current status of wines in Tuscany?
Today, Tuscan is the home to as many as 42 DOC wines and 11 DOCG wines.
All these are found to be distributed across the ten provinces of the region.
Although this region is more popular for its red wines, the range of wines available doesn't stop with the reds alone.
We can also find some high-quality dry whites and sweet wines here.
How is Climate favoring the Viticulture in Tuscany?
As everyone might be aware, the climate is an important factor for any region to be successful as a popular wine region.
And our Tuscany has got such a climate that is more suitable for the cultivation of wine grapes.
Although the coastal areas are found to experience warmer temperate climatic conditions, they are found to be contrasted by the inland areas.
The climatic conditions in inland areas of Tuscany are found to have an increased diurnal temperature differences and these differences are helping to maintain the sugar balances in Tuscan grapes.
These are also helpful in maintaining the balance of acidic levels and aromatics in the grapes.
Grapes of Tuscany
Tuscany is found to be the third most grape planted region of Italy only after Sicily and Apulia.
Here, we can find both red and white grape varieties planted all over the ten provinces.
Let's have a look at the grape varieties of this region here:
Important Red Grape Varieties of Tuscany
Sangiovese
This is the region's signature grape variety and is the major constituent in almost all the red wines produced in Tuscan region.
This is a high-yielding, late-ripening crop that has a thin skin.
The juice of Sangiovese would produce richer, alcoholic, long-standing wines that are fruity and acidic.
Sangiovese is the permitted grape variety for the production of wines like:
Brunello di Montalcino
Chianti
Vino Nobile de Montepulciano
Super Tuscans
Cabernet Sauvignon
Although this grape is well-known in the Bordeaux wines of France, this plays an important role as a blend in some of the most popular Tuscan wines.
These dark-skinned grapes would produce highly tannic wines that are highly aromatic as well.
This is most commonly used in Super Tuscan wines of Tuscany region.
Merlot
This is again an important blending agent in Super Tuscans.
This grape variety is popular for its easy-drinking quality and richer aromas. This grape variety is found to give out flavours of chocolate and violet.
This can also be found in some of the modern Chianti wines as well.
Canaiolo Nero
This is the most important blending agent for Chianti wines and is believed to be critical for the success of these wines in the past.
Even today, it is being used in the Chianti wines but only next to Sangiovese.
This grape variety is found to give softer neutral flavours to the wines.
Other Red Varietals of Tuscany
Colorino
Malvasia near
Mammolo
White Varieties of Tuscany
Trebbiano
Malvasia
Vermentino
Vernaccia
Pinot Grigio
Moscato
International Varieties in Tuscany
Cabernet franc
Chardonnay
Pinot noir
Sauvignon blanc
Syrah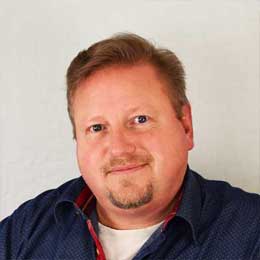 Michael Bredahl
Wine Writer
Michael is an online enthusiast, with a lot of knowledge about online marketing. Traveling around the world to hunt for the perfect wine. Latest on Sicily, where Etna has a huge impact on the taste, which is strong with a bitter aftertaste for the youngest wines, but older wines are fantastic. Drinking wine, and writing about them, are one the passions. Remember to drink responsibly 🙂
Read also about other Wine Regions