Wines from Cantine Leonardo Da Vinci
Unity and Crop Sharing in the Town of Leonardo
Italians stand together and this is shown just outside the historical town of Vinci on the Tuscan hillsides where 30 winegrowers decided to join together.
The 30 wine growers joined into a crop sharing system to create Cantine Leonardo DaVinci where they produce Tuscan wines and prove to show that art is not only on paper but in the form of wine making too.
By 1965 the group collected grapes for their first harvest, sold wine by the barrel and by 1971 were selling it by the bottle.
Today the group consists of 200 wine growers who are passionate about wine and they are from the Vinci and Montalcino regions.
With a combination of the latest technology and traditional methods they have a production of over 4 million bottles of Da Vinci wines each year.
Cantine Leonardo DaVinci is sold in 47 countries with a commitment to produce quality grapes and wines that have won numerous awards.
The vineyards are spread across Tuscany, Chianti, Vinci, Cerreto Guidi, Montalcino and Tre Venezie where the grapes are grown specifically for the purpose of certain wines like Chianti which cannot be called Chianti unless it is from a certain region with a certain grape being used.
For the best quality grapes the vines produce smaller clusters of grapes and the vineyards face the south getting good sun exposure.
Once the grapes are harvested they are then taken carefully to the central winery in the town of Vinci where the latest technology is used and where "science meets art."
Da Vinci Brand
The Da Vinci brand produces 8 bottles of wine;
Leonardo Brand
The Leonardo brand produces 18 bottles of wine;
Visit Cantine Leonardo Da Vinci
Visiting the Leonardo Da Vinci Winery will give you the opportunity to see how teamwork has paid off with the visit to the barrel room as well as getting to see how it is all put together as the award winning oenologists will explain the viticulture and the traditional methods that are combined with modern wine making.
The tour will end with a taste test and you are also able to visit the store where you can select your favourite one.
A trip to the Tuscan hillsides is a must do with the prominence of renaissance and beautiful landscapes consisting of vineyards and olive groves as well as it being the home of Leonardo Da Vinci who was born in a farmhouse three kilometres away from the centre of the town.
The Cantine Leonardo DaVinci is a great experience as you get to see how a town of people united to become one of the world's biggest producers of wine and it goes to show that wine is also an art and the Italians have mastered that too.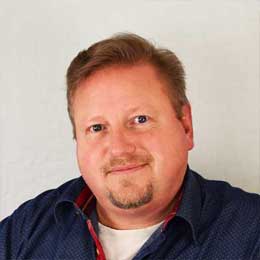 Michael Bredahl
Wine Writer
Michael is an online enthusiast, with a lot of knowledge about online marketing. Traveling around the world to hunt for the perfect wine. Latest on Sicily, where Etna has a huge impact on the taste, which is strong with a bitter aftertaste for the youngest wines, but older wines are fantastic. Drinking wine, and writing about them, are one the passions. Remember to drink responsibly 🙂