Leonardo – Monna Lisa Vino Rosso D'Italia
} },{ "@type": "ListItem", "position": 5, "item": { "@id": "https://worldsbestwines.eu/italy/tuscany/leonardo-da-vinci/leonardo-monna-lisa-vino-rosso-ditalia/", "name": "Leonardo – Monna Lisa Vino Rosso D'Italia", "image": "https://worldsbestwines.eu/wp-content/uploads/leonardo-monna-lisa-vino-rosso-d-italia.jpg" } }] }
Softening of grapes happens during fermentation for approximately five days. The fermentation process takes place with a controlled temperature of 25/26° C.
Because of frequent pumping over and delastages, wine gets more intense and persistent fruit aroma.

Leonardo – Monna Lisa Vino Rosso D'Italia
Monna Lisa Vino Rosso D'Italia is primarily produced in Italy and made up mainly from Sangiovese as well as from other red grapes.
The maceration process gave the wine a clear, purple red tint which is admirable for wine drinkers.
On the nose, the aroma of cherries followed by flowery nuance specifically violets strikes.
The wine's flavor has a touch of soft and persuasive tannins that makes everything well balanced.
Information about Monna Lisa Vino Rosso D'Italia
Brand name: Leonardo – Monna Lisa Vino Rosso D'Italia
Wine name: Monna Lisa Vino Rosso D'Italia
Country: Italy
Region: Italy
Website: Cantine Leonardo
Tasting Notes
Tint: Clear, purple red
Aroma: Initial notes of cherries followed by flowery aromas especially violets
Flavour: Well balanced
Tannins: Soft and persuasive
Bottle size: 75 cl
Food pairing: Excellent with red meats and mature cheeses
Grapes: Sangiovese and other red grapes
Data Sheet: PDF (Backup)
Image: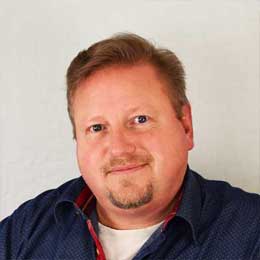 Michael Bredahl
Wine Writer
Michael is an online enthusiast, with a lot of knowledge about online marketing. Traveling around the world to hunt for the perfect wine. Latest on Sicily, where Etna has a huge impact on the taste, which is strong with a bitter aftertaste for the youngest wines, but older wines are fantastic. Drinking wine, and writing about them, are one the passions. Remember to drink responsibly 🙂
Article Review
Reviewer
Review Date
Reviewed Item
Leonardo Monna Lisa Vino Rosso D'Italia Wine Review
Author Rating