Kiuchi Brewery
190 Years of Brewing at Kiuchi Brewery
Situated in the central Kanto region of Japan in the Kounosu Village is the Kiuchi Brewery established by Kiuchi Gihei in 1823 at a time when a new political movement began to reform.
Kiuchi was the head of the village and collected rice from farmers as land taxes and decided to use the remaining stocks of rice in his warehouse to start a brewery making Sake.
His close friend Fujita Toko named one of the Sakes "Kikusakari" in respect to the emperor and with the polishing off of the rice and water taken from natural springs, the Kiuchi Brewery was born.
White Ale
White Ale is a Belgian style, Witbier with flavours of coriander, orange peel and nutmeg with a 5.5% alcohol level
Pale Ale
Pale Ale with British malts and hops, this beer is a light copper colour and consists of 5.5% alcohol
Weizen
Weizen with flavours of Banana, cloves and vanilla, this brew is a German style, consisting of Tettnang and Chinook hops
Sweet Stout
Sweet Stout has aromas of roasted chocolate and coffee with Kent Golding hops
Red Rice Ale
Red Rice Ale has a sake flavour brewed with ancient red rice and has the aroma of strawberry as well as in the taste with its pink colour and an alcohol of 7.0%
XH
XH has an alcohol level of 8% and is a strong Belgian Ale distilled in sake barrels with maturation taking place in casks for 3 months before it is bottled
Japanese Classic Ale
Japanese Classic Ale has a fine creamy head with hints of British hops and aromas of cedar and spice
Celebration Ale
Celebration Ale a full bodied beer with a sweet wheat flavour and aromas of orange peel, coriander, nutmeg, cinnamon and vanilla beans with an alcohol of 8%
Amber Ale
Amber Ale with aromatic British hops and flavoured roasted malts the name of the beer represents the colour of it too
Ginger Ale
Ginger Ale is brewed with raw ginger and has aromas of citrus, ginger and malt
Espresso Stout
Espresso Stout with a balance of rich malts and coffee flavours this Russian Imperial Stout consists of caramel, chocolate, black and roasted malts
Nipponia
Nipponia is brewed with Kanego Golden barley developed in Japan in the 1900's. It has a citrus edge and a golden colour presented in a unique slim line bottle
Dai Dai Ipa
Dai Dai Ipa is brewed with Japanese wild breed mandarin and has an interesting balance of bitterness and Umami taste
Up until recently the Kiuchi Brewery has been importing all of their malts and hops from the western countries, but have decided to grow their own and they are also going to grow their own vines for winemaking in the near future.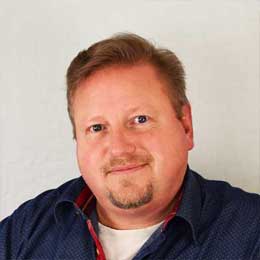 Michael Bredahl
Wine Writer
Michael is an online enthusiast, with a lot of knowledge about online marketing. Traveling around the world to hunt for the perfect wine. Latest on Sicily, where Etna has a huge impact on the taste, which is strong with a bitter aftertaste for the youngest wines, but older wines are fantastic. Drinking wine, and writing about them, are one the passions. Remember to drink responsibly 🙂