Arguably the world's most famous brandy in the world, Cognac is surprisingly versatile and has benefited from for recent reprieve, becoming popular amongst the club and cocktail scene, whilst remaining a firm after-dinner favourite in a more traditional setting.
Earning its namesake simply because it is produced and exported from Cognac in the Southwestern France, Cognac is made from primarily from Ugni Blanc or Colombard grapes, known to the locals as Saint – Emillion (or Trebbiano to us mortals).
Creating Cognac
Starting with the fermentation process, Trebianno grapes are grown in clay-laden soil, which is specially prepared to ensure that only the best possible grapes are used.
There are only six tiny areas which are permitted to grow Trebbiano grapes, so the quality control around the Cognac production is incredibly high, with the vintage quality remaining at a similar standard, regardless of its bottling year.
The process of production is along similar lines to most other brandies. However, what makes Cognac distinct in its colour and taste is that the brandy is fermented and then distilled twice, and by using copper stills instead of steels still to do so, this removes any sulphites and allows for the smooth palette and copper colour to start forming, even before maturation.
The brandy is then transferred into carefully prepared oaked barrels, where the Cognac is matured for at least two years. With these highly specialised production measures and artful craftsmanship, Cognac understandably comes with a considerably larger price tag than other brandies.
The difference, and in large part why Cognac arguably remains the most popular wine made from a single varietal of grape – the unequivocal king of brandies owing to both the complexity of its palette and it's distantly fruit-heavy, yet Smokey and caramel infused tasting notes.
Choosing Cognac
The taking process is largely responsible for the differing tasting notes attached to each Cognac producer.
Hennessy, one of our most popular worldwide use oaked barrels to mature its brandy; aging between two – five years, which will still allow for the rich floral taste, with hints of hazel and red berries which compliments both flavours.
Looking for a deeper tasting Cognac, Courvoisier has been established since 1889 and has Cognac production fine-tuned and down to an art form.
Courvoisier uses their oak barrels to mature and infuse their Cognac, which are hand made specifically to house only one small yield of Cognac each year.
Matured for rather longer periods – up to 7 years before bottling – Courvoisier brandy bears a far richer earthy oaked taste, with a subtle floral and fruit finish.
Perfect for those who know their way around their brandy, however; quite a bold Cognac for a first-time drinker, or novice explorer.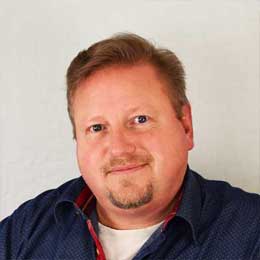 Michael Bredahl
Wine Writer
Michael is an online enthusiast, with a lot of knowledge about online marketing. Traveling around the world to hunt for the perfect wine. Latest on Sicily, where Etna has a huge impact on the taste, which is strong with a bitter aftertaste for the youngest wines, but older wines are fantastic. Drinking wine, and writing about them, are one the passions. Remember to drink responsibly 🙂