Gin is considered an absolute staple in any bartender's drinks arsenal. It's herbal and distinctive, floral taste and low sugar content gives gin an unexpected, yet unmistakable flavour, perfect for cocktails but also on its own.
And it's because this ever-growing popularity, gin lovers find themselves spoilt for choice in differing styles that distilleries have to offer.
Be it straight, London dry or Japanese style, there is a gin to match almost every set of taste buds.
Gin throughout History
First produced in Britain in the 1600s, gin has always been a controversial drink, owing to both its alcohol percentage and its historically cheap production cost.
Whilst today, we are more informed about alcohol's adverse effects, gin has always been considered a drink for harder drinkers.
But with help from industrialisation, export and the free movement of unusual, exotic herbs and spices from Asia and the Far East, gin has benefitted from being infused with other flavours, which both drove production costs upwards and created new varietals and tastes.
The traditional ingredients in gin consist of juniper berries which are added to water and then distilled twice, creating gin's signature flavour.
During its maturation, different herbs and fruits are added, creating more depth and flavour.
By the 1980s, the distribution of gin throughout Europe and Asia has catapulted, and annually we now consume over 40 billion bottles each and every year.
But as versatile as it appears, there are several rules that apply when mixing gin so you don't end up with bitter, undrinkable mess.
Try and think of gin as more than just juniper berries, and by carefully picking out and complimenting each bottle's flavour palette to get the most out of each bottle.

Straight Gins or London Dry
Traditional gin is still in essence huge popular liquor. Produced by distilling water and fermenting it with juniper berries, the result is hard-nosed and punchy, bitter and distinctive liquor.
Depending largely on the production methods and cost, a good straight gin will come with a hint of grapefruit, mint and coriander and in some cases, sweeter fruit just as apples and oranges.
Pick a neutral or citrus-based mixer to compliment the bitter herbal taste.
Best for Martini
Try Tanqurey as it is a widely-considered martini-friendly gin.
It's fresh and clean with a slightly citrus infused taste, which will lend itself to compliment vodka and a salty olive or two.
Best with Tonic and a Slice of Lime
Langley's No. 8 is a beautifully layered gin, with its flavours delicate to be enjoyed without much interference from a strong flavoured mixer or too much fruit on the side.
Try to pick out it's delicate notes of mint and Angelica to get the best out of your G&T.
Best for a Special Occasion
Scoring top marks for everything from concept, to packing, to taste!
Eden Mill Love gin is something to bring out and share with friends and loved ones alike.
With its quaint ceramic bottle and infusion with juniper, rhubarb, goji berries and raspberry leaf this is a truly romantic gin and is surprisingly versatile.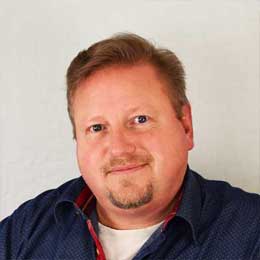 Michael Bredahl
Wine Writer
Michael is an online enthusiast, with a lot of knowledge about online marketing. Traveling around the world to hunt for the perfect wine. Latest on Sicily, where Etna has a huge impact on the taste, which is strong with a bitter aftertaste for the youngest wines, but older wines are fantastic. Drinking wine, and writing about them, are one the passions. Remember to drink responsibly 🙂