In all of its guises, styles and incarnations, rum is a fiery, sweet and heartwarming spirit. More than simply liquor, rum is woven in amongst West Indian culture and tradition, whilst also quickly becoming popular all over the world – adding a little something exotic and spicy to a social occasion or happy festivities.
Dark or Navy Rum
Rum was historically distilled, produced and exported throughout the West Indies and onwards towards Europe; however, its creation roughly marked as sometime in the 1700s.
Made by fermenting water with molasses, the first sailor's rum was then matured in oaked barrels, which is how it obtains its signature mahogany colour – which is still the standard in rums today.
Enjoyed by sailors and travellers ranging from the Caribbean to the Dutch, dark rum's popularity was due to a number of factors: it's rich and sweet flavour, it was high in alcohol and perhaps most importantly and it travelled well over long periods, sometimes stored in the belly of a ship for months on end without turning or going bad.
Navy rum is still popular today, however, it is now made using far finer ingredients, with hints of winter berries, and is stored in oaked barrels as a means to let it mature and color.
The best example of traditional dark rum is Navy's Dark or Myer's Rum. Still hearty and rich, dark rum is best served neat over ice, but it will no doubt warm you from head to toe no matter how cold the night is!
White Rum
White rum is markedly sweeter than navy or spiced rum. Fermented using pure cane sugar and then infused and matured in glass casks with coconut oil, this is what gives this rum an unmistakable Caribbean twist.
Generally considered to be very cocktail-friendly, white rum forms the base of a plethora of cocktails, whilst still packing an alcoholic kick at roughly 40 percent proof.
As the sweetness can ultimately cover that fact that white rum is still a high proof alcohol – be careful, and try not to over-indulge in this incredibly Moorish spirit.
A great place to start if you want to explore white rum is with KOKO KARO – balancing it's sweetness with a pleasantly refreshing hint of coconut.
It is sweet, but not overpowering or tart, this is a great place to start if you are new to drinking rum and don't want to drink anything too heavy.

Spiced Rum
Midway between dark and white, sits my personal favourite and currently very fashionable – spiced.
Made with Demerara sugar cane and aged in maple, pine or oak barrels spiced rums pours the colour of maple syrup and has a great depth of flavour.
Sometimes referred to as golden rum, the difference in this depth of flavour is down to the infusion of cinnamon, cloves, ginger and pepper during maturation which increases the rum's warmth in the mouth and creates a truly signature taste – without tasting too rich.
Spiced rums work well in a wide variety of simple and more complicated cocktails. From the Dark and Stormy (made with ginger ale and fresh limes) to the Rum Conference (muddled together with white rum, Demerara syrup, aromatic bitters and dark chocolate), spiced rum lends itself to sweet, bitter and even sour flavours. Its versatility is unrivalled, and it even tastes great on its own.
Notable spiced rums include widely known favourite Kraken Spiced or Sailor Jerry's Spiced. But for something a little more special, try Dark Matter, as although it pours out markedly darker than other golden rum, it is both powerful and smooth, tasting of pepper, allspice and sweet ginger.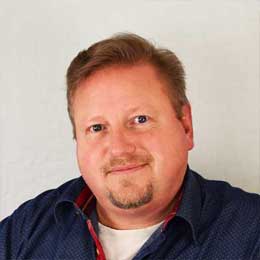 Michael Bredahl
Wine Writer
Michael is an online enthusiast, with a lot of knowledge about online marketing. Traveling around the world to hunt for the perfect wine. Latest on Sicily, where Etna has a huge impact on the taste, which is strong with a bitter aftertaste for the youngest wines, but older wines are fantastic. Drinking wine, and writing about them, are one the passions. Remember to drink responsibly 🙂