New Zealand as Wine Region
Quality Wines from New Zealand
New Zealand is the southernmost wine producer in the world, lying about a thousand miles southeast to Australia and is coming between the latitudes of 36°S and 45°S.
Haven't you heard about the wines from this remote island nation that is lying in the giant Pacific Ocean?
Vine growing, as well as winemaking is fairly new to this nation which can be dated back to the colonial times in the country.
It's time to learn about the quality wines from New Zealand – read more about the wine production and New Zealand as a Wine Region
New Zealand as a Wine Region
Although the country's wine production is very less accounting to only 1% of the total wine production in the world, it is offering an impressive range of wine varieties and styles.
As the country is experiencing a temperate maritime climate, it is able to produce some distinctive wine styles.
As a whole, New Zealand has ten major wine growing regions.
They are:
Northland
Auckland
Waikato/Bay of Plenty
Gisborne
Hawke's Bay
Wellington
Nelson
Marlborough
Canterbury/Waipara
Central Otago
Important Wine Grapes and Styles of New Zealand
We can say that 'Sauvignon Blanc' is the most important grape variety of the country as this grape only is responsible for putting New Zealand on the world's wine map.
However, this is not the only grape variety that is planted in the country. Let's see about the grape varieties and wine styles of New Zealand here:
Sauvignon Blanc
The first Sauvignon blanc vines were planted in the country during the year 1973.
In just two decades after this, Sauvignon blanc achieved the superstar status in New Zealand's wine production.
This grape variety is highly aromatic with the flavours of bell pepper and gooseberries.
In addition, this would have a punch of passionfruit and tropical fruit overtones.
The wine styles would differ from region to region depending on the climatic conditions.
Hence, the wines that are made from Sauvignon blanc would be riper and richer in the northern parts whereas they would be stronger and more vibrant in the southern parts.
Chardonnay
This grape variety of New Zealand is found to be more elegant and fruit-laden.
The crisp acidity of Chardonnay is found to be balancing the flavours very well especially when they are aged in oak.
The country is producing a range of Chardonnay wines that include unoaked styles and concentrated Burgundian styles.
These wines that are being produced in the Gisborne and Hawke's Bay wine regions will be full to medium bodied, round, richer with soft to medium acidity whereas those that are produced in the southern parts of the country are found to be medium to light bodied, highly acidic with lots of minerals and flavours.
Pinot Noir
This grape variety, which is native to world famous Burgundy region, has found a new home away from its home in New Zealand.
In the country, Pinot noir is found to be grown predominantly in the southern regions.
The Pinot noir wines that are produced in the regions of Wairarapa will have darker fruity aromas along with a savoury component.
These will be richer, full-bodied with sweeter fruit flavours and fine tannins.
These wines that are made in Nelson will be richer, spicy with earthy flavours.
They will be more concentrated and balanced with fine tannins whereas those that are produced in Canterbury/Waipara would have firm structures and acidity with fruit and spicy notes.
Other Grape Varieties in New Zealand
Merlot
Syrah
Riesling
Pinot gris
Cabernet Franc
Petit Verdot
Malbec
Tempranillo
Montepulciano
Sangiovese
Gewürztraminer
Chenin blanc
Pinot blanc
Müller-Thurgau
Viognier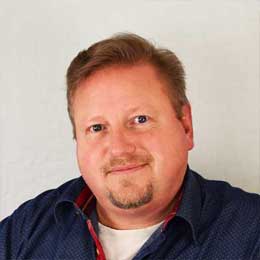 Michael Bredahl
Wine Writer
Michael is an online enthusiast, with a lot of knowledge about online marketing. Traveling around the world to hunt for the perfect wine. Latest on Sicily, where Etna has a huge impact on the taste, which is strong with a bitter aftertaste for the youngest wines, but older wines are fantastic. Drinking wine, and writing about them, are one the passions. Remember to drink responsibly 🙂
Read also about other Wine Regions