Saint Clair
Viticulture, Valleys and Family at the Saint Clair Estate Winery
New Zealand might be known for the "Lord of the Rings Trilogy" but there is more to the country than that.
There is a well-known wine making region, there too in Marlborough and this is where you will find Saint Clair Family Estate.
James Saint Clair was the estate founder who built one of the first properties in Blenheim and was responsible for the early development of the town.
The history
James Saint Clair was the estate founder who built one of the first properties in Blenheim and was responsible for the early development of the town.
Neil and Judy Ibbotson have been viticulture specialists since 1978 where they supplied grapes to local wine companies and wanted to do more than just supply the grapes, they wanted to take the grapes and turn them into wine themselves, which they chose to do in 1994 when the couple purchased the Saint Clair Estate with a mission to create world class wines.
They have achieved the position of New Zealand's premier winery with a ranking of 29 in the list of the worlds' best wineries and their first vintage won them a gold medal.
Saint Clair Estate is a family run business with the directors having over 30 years experience in viticulture.
Neil combines his expertise and the mix of climate and soils with the talents of his wine makers to produce internationally acclaimed wines.
The vineyards
They have gradually purchased 6 different pieces of land which were identified as the best ones most suitable for grape growing and they either replanted or kept the vineyards the same, according to what grows best in the areas.
In 2001 they introduced a grading system for all of their vineyards, various wine batches allowing information for them to see which areas had the best fruit and when.
Saint Clair uses sustainable farming and has the environment in mind with recycling, reduction, reusing and introducing plants with focus on saving the environment and making the public aware that protecting the environment is easy.
They have reduced their water consumption and landfill waste by recycling.
There is no cultivation and the grapes are rapidly moved once harvested to the press and then to the tank and barrel to preserve the quality of the fruit.
The Saint Clair vineyards are located in the Rapaura, Awatere, Waihopai and Omaka valleys with a selection of Pinot Noir and Sauvignon Blanc, Riesling with experimentation in top grafting of Pinot Noir using Dijon clones.
Vineyards of Saint Clair have a great selection of varietals which include Chardonnay, Noble Riesling, Pinot Gris, Gruner Veltliner, Gewurztraminer, Viognier, Rose, Merlot, Cabernet Merlot, Malbec and Syrah.
Wairau Valley vineyards are full of nutrients due to non erosive flooding over time with warm temperatures during the day and cooler ones at night.  This area is great for their Sauvignon Blanc, which feeds off of the nutrients.
The state of the art winery was built in 2006 and is capable of crushing 400 tonnes of fruit per day.
It consists of high tech refrigeration control and monitoring software as well as having facilities for bottling, storage and dispatch.
The winery is extremely functional and has a large temperature controlled barrel hall that can store 850 oak barriques.
The wines
Saint Clair has a wide variety of wines to choose from and their full range of wines includes;
Dawn Methode Traditionnelle has very limited release and was named after Dawn Ibbotson, the Matriarch of Saint Clair who accomplished 100 years.
Reserve Range is especially selected and handcrafted by the winemakers representing the highest quality across 7 wine styles and has a variety of 9 different bottles.
Pioneer Block is made from small parcels of fruit in specialised vineyards that are prized for their individual terroirs and characteristics.  There are 11 bottles in this collection that include Sauvignon Blanc, Chardonnay, Riesling, Pinot Gris, Pinot Noir, Merlot, Syrah, Malbec, Cabernet Merlot, Gruner Veltliner and Gewurztraminer.
Barrique is a limited release of Sauvignon Blanc fermented and aged in seasoned oak barriques.
James Sinclair is from the sub region sourced quality fruit which displays opulent fruit expressions.  There are 7 bottles consisting of Cabernet Merlot, Sauvignon Blanc, Chardonnay, Pinot Gris, Pinot Noir, Malbec and Syrah.
Premium Range is their core brand of wine reflecting their marketing philosophy of providing excellent wines at every price level with 15 wines on the list.
Vicar's Choice is a lifestyle range with a light hearted personality for everyday drinking.  There are 13 bottles in this collection.
Let's Get to Know Some of the Wines
Sauvignon Blanc Wairau Reserve 2015 is a pale straw coloured wine with aromas of passion fruit, blackcurrant, gooseberry and notes of Tarragon and flint
Saint Clair Marlborough Premium Unoaked Chardonnay has aromas of peach and nectarine with hints of spice and is fermented in stainless steel tanks
The Vicars' Choice Pinot Gris is a pale gold wine with aromas of cinnamon brioche and nashi pear with hints of pastry and spice.
Visit Saint Clair
An interesting addition to the estate is the Vineyard Kitchen which has been renovated and is situated within a unique vineyard setting where you can enjoy a meal or sit at the wine tasting bar whilst experiencing the feel of the vineyards.
Marlborough also offers a wine trail map which includes the Saint Claire Estate is allowing the visitor to tour and learn about their history and the wines that are so carefully crafted to stand out as one of the best in the world.
Contact information
Saint Clair
Website: http://www.saintclair.co.nz/
Email: [email protected]
Phone: +64 (0) 3 570 5280
Find Saint Clair on Facebook, Instagram, Pinterest, Twitter, LinkedIn, Google+ or Youtube.
Address
Saint Clair
30-32 Liverpool Street
7240 Blenheim, Malborough, New Zealand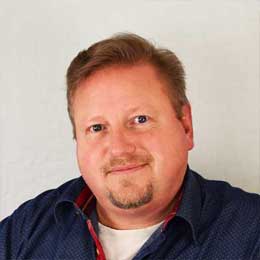 Michael Bredahl
Wine Writer
Michael is an online enthusiast, with a lot of knowledge about online marketing. Traveling around the world to hunt for the perfect wine. Latest on Sicily, where Etna has a huge impact on the taste, which is strong with a bitter aftertaste for the youngest wines, but older wines are fantastic. Drinking wine, and writing about them, are one the passions. Remember to drink responsibly 🙂