Craggy Range
Mountains, Lakes, Legacy and Wine
"Lord of the Rings" put New Zealand on the map but taking a closer look at the country there are a number of things that stand out and Craggy Range is one of them with its picturesque and majestic location, this winery has a little story of its own and is a legacy in the making.
Located in Hawkes Bay New Zealand, at the base of the Te Mata Peak Mountain range is a winery that was started in 1997 by a man who had searched the world's finest wine regions only to stop his search in New Zealand.
As he saw potential in the people, soils and climate, that gave him the idea to create a legacy that would last for 1000's of years.
And when Terry Peabody and Australian businessman began his winery he wanted to create wines that  would be internationally regarded as New World classics, giving visitors the experience of a lifetime in a place that was once a home for birds and is now the home of Craggy Range wines.
The History
A naturally gifted wine growing area that has a climate similar to Bordeaux in one part and different in other areas with an environment known for its purity and unpolluted skies along with the maritime climate that aids the grape growers and allows for vines to breathe the purest air in the world.
The diversity of the climate with Sub tropical to Antarctic between the regions allows for wines to have diversity, complexity and unique aromas that have given the wines a signature.
The Vineyards with Variation
Craggy Range works on sustainable farming methods with a waste treatment system, energy saving system with naturally occurring yeasts and bacteria for their wines instead of synthetics so that their wines can be natural and real along with their care and concern for the land and the people working it.
There are 5 vineyards that are used by Craggy Range with 18 soil groups and 500 soil types with terroirs consisting of volcanic loam, limestone, gravel, sand, pumice, alluvial, organic, gley and calcerous soils and unlike many places in the world where vines are grown on slopes the vines here are best grown on lower terraces and flat surfaces due to the geological youth of New Zealand.
Gimblett Gravels and Te Mune Vineyards are owned by Craggy Range.
Gimblett Gravels Vineyard is good for Bordeaux reds and Syrah with Craggy Range owning 100 hectares of these well regarded vineyards.
Te Mune Road is located 7km outside of the Martinborough Township at a higher altitude with focus on Sauvignon Blanc and Pinot Noir with young and old stony soils along with limestone.
Kidnappers In Hawkes Bay got the name from Captain Cook's chef being seized as he tried to trade with the tribes.
The terroir here is shallow with warm clay and loam soils that are best for Chardonnay with warm spring and autumns and summers that are cooled with the sea breeze making it great terroir for vines.
Avery is located in Marlborough 15 km's from the sea with cool breezes and relative elevation.
The combination of the climate and the elevation produces wines that are citrus, lime and blossom especially good for the Sauvignon Blanc with vines located in old stony soils.
Calvert is located in Central Otago and is home to single vineyard wines with soils that are rich in minerals such as quartz and includes clay, loam and gravel with Pinot Noir as the varietal.
Wines of Craggy Range
The location of the winery was first inhabited by the Scottish which is why the name of this winery has a little crack'n to its name but with the variation in soils and vines, the wines here are unique in flavour and have characteristics that are exclusive to the area.
Craggy Range has a wide portfolio of wines but they also have a collection of unique wines.
The Prestige Collection
Each wine in the Prestige collection reflects the heritage and personality and the wines are hand selected from parcels with unique qualities.  There are 5 bottles in this collection.
Le Sol is a deep red wine with violet undertones and aromas of boysenberry, black pepper, camphor and herbs
Family Collection
A range of 11 single vineyards wines that include; rose, Riesling, Pinot Gris, Sauvignon Blanc, Chardonnay, Pinot Noir, Syrah, Merlot and Gimblett gravel blends.
Te Kahu Gimblett gravel blend has a Garnet hue with enchanting aromas of cassis, plum, rosemary and cedar meld
 Limited Edition
This collection consists of 3 bottles that show unique and very different characters to the rest of the wines in their portfolio with the influence of the climate and soil along with the creativity and innovation from the winemakers.
Block 16 Pinot Noir is a deep dark red with aromas of black fruits, roses, black tea and peppermint ending with a sweet berry and wood flavour
Visit Craggy Range
A visit to the Craggy Range Winery will allow you to stay in the beautiful and majestic property that is in between the water and the mountains with the cellar door giving you the information oh what the process of production is as well as a guided tour.
You can visit both the wineries of Gimblett Gravels or Giants along with accommodation options which would be a great idea if you intend on tasting all of the wines in this legendary location that is Craggy Range.
Contact Information
Craggy Range
Website: http://www.craggyrange.com/
Phone: +64 6-873 7126
Find Craggy Range on Instagram, Pinterest, Twitter, LinkedIn, Google+ or Youtube.
Address
Craggy Range
253 Waimarama Road
4294 Havelock North Hawkes Bay, New Zealand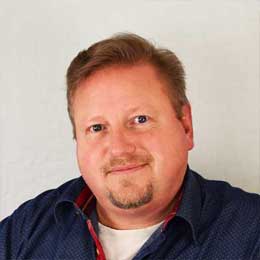 Michael Bredahl
Wine Writer
Michael is an online enthusiast, with a lot of knowledge about online marketing. Traveling around the world to hunt for the perfect wine. Latest on Sicily, where Etna has a huge impact on the taste, which is strong with a bitter aftertaste for the youngest wines, but older wines are fantastic. Drinking wine, and writing about them, are one the passions. Remember to drink responsibly 🙂