The Best Port Wine from Portugal
Originally grown and produced along the Douro Valley and up into northern Portugal, port wine is seen as the anthesis of red wine production in Europe, and a testament to the slow growing, laid back wine production techniques in Portugal.
Due to its hot and wet climate and ambling production methods, port wine making has fast become as worldwide production however Portugal remains its proud creator.
Linked also to British influence as in the 15th century English wine merchants visited Portuguese monasteries in Douro, where the English travellers noted the difference in the taste of wines that were fortified during fermentation.
By dampening the yeast cells, the port produced was high in both alcohol and residual sugar.
Read more about Port Wine
What makes port different?
Far from just simply another variety of red wine, port has become more of an aperitif. Enjoyed with cheese or after a meal it is also served in smaller quantities than regular wine, owing to its higher alcoholic content.
Unlike other fortified wine, port has a rich and fruity taste and can be made with white, rosé or red grapes.
Traditionally, all porto vinho must be produced and grown in Portugal.
The European Food and Drink Commission have previously stated that all exports labelled as Porto or Port, must come from Portugal.
But that is by no means the last word in port. Outside of Europe, the production method of this rich and decedent wine isn't tied to Portuguese production and any wine produced in the same way may be name porto or port, with production reaching as far as America, Australia and even India.
Port production
So, what makes port so different from other rich Portuguese red wine?
Famed for their laid back production methods and low, sweet and rich red wine, port differs in its methods when in the bottle.
Aged for less time than many fine wines, a bottle or port will take on average five years to produce, which helps keep down the cost of an average bottle.
Stored in port houses, the majority of the grapes are aged in bulk, then filtered and bottled.
Port by style
Tawny port
Tawny Port, one of the oldest types of port, are aged in large barrels or tanks which makes them lighter in colour and in body.
Aged for up to 40 years, Tawny port tastes more fruity than spice.
Specific types of Tawny – like a Colheita – is made with only one vintage of grape and matured in large wooden barrels for up to 50 years, creating an slightly bolder taste with higher sugar content.
Due to the ageing process and short shelf life thereafter Colheita ports are more expensive and harder to find when exported.
If you want to really impress a port lover with something beautiful, a Garrafeira is a hard to find variety of port which must be made from the grape of a single harvest.
Owing to its dark and woody taste, the grapes are kept in large wooden barrels for put to six years exposing it to the oak flavours and infuses them during fermentation.
Moved into Demijohns (large glass caskets) the Garrafeira is then matured for up to sixty years.
The Nieport Wine Company are the absolute best when it comes to tawny ports, if you are buying for a special occasion or gift, best sure to order from their worldwide shipping website.
Ruby port
The most popular and widely produced variety of port happens to be the least expensive!
Ruby port is fantastically popular as an aperitif across the world, its colour is a deep red and only takes a few years before it's at it best.
After the grapes are blended with the style in which they are to be branded (this is different for every company) they have the sediment removed and then cold filtered before its ready to be bottled and drunk.
This is the best port to try if you know little about the drink, as there are plenty of quality varieties widely available in most supermarkets and wineries.
Look for a Reserve or Vintage Character port for a more special ruby port, as although they are aged for five years, the selection of specific grapes from high quality vintages help to create a rich and velvet-like after dinner treat.
Rosé and white ports
If you are strongly addicted to red wine and tannins, then there are also Rosé and white ports to try and enjoy.
Produced with blended grapes, white port can range from extremely dry and acidic to the warm, nutty and has the aroma of honey and butterscotch.
The grapes are produced in a similar manner to rosé wine, but filtered and fermented differently so that the port retains higher sugar and alcohol level.
Not just Portugal
It's not just Portugal who have the monopoly on all port.
Outside of the European Union, any wine produced by the porto method can be exported and marketed as port.
With the hotter growing climates some of the best exports come from Australia, America, South Africa and India.
South American countries, in particular Argentina and Brazil also export some of the best port in the world owing the their heavy Spanish and Portuguese wine making influences throughout history.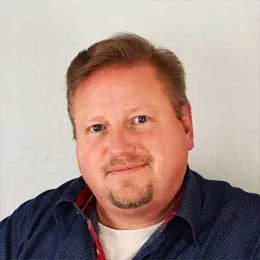 Michael Bredahl
Wine Writer
Michael is an online enthusiast, with a lot of knowledge about online marketing. Traveling around the world to hunt for the perfect wine. Latest on Sicily, where Etna has a huge impact on the taste, which is strong with a bitter aftertaste for the youngest wines, but older wines are fantastic. Drinking wine, and writing about them, are one the passions. Remember to drink responsibly 🙂