Ruby Port Wine
Ruby port wine is the most popular porto export and can be enjoyed on multiple occasions.
Most beginners looking to learn more about forted wine will often start with ruby port, as a good quality bottle is extensively produced and exported and is relatively inexpensive.
When looking into different port varieties, the term 'ruby' is not trademarked by any company, but simply refers to the method in which the port is aged and when fermentation occurs.
Unlike tawny or vintage reserve port, ruby port is fermented and then aged in large stainless steel or concrete tanks – which cuts down hugely on cost and requires minimal ageing time.
But do not fear! This doesn't mean that ruby port is a write off, or mass produced port which is not worth trying,as it is still the most widely enjoyed port wine in the world.
Read more about Ruby Port Wine
How to drink ruby port
Different from other red wines, ruby port can be enjoyed without or without food. Its rich, deep red colour and sweet taste lends itself to being enjoyed as an after dinner drink, and pairs well with dry and blue cheeses.
Port is also a perfect drink to serve as an aperitif, before a dinner party as the smaller serving glass makes the drinker appear reserved (compared to those guzzling large glasses of red).
There are only a few extra things to consider when thinking about enjoying a nice bottle of port.
The first is the nature of sediment. When all wine is produced and fermented, sediment is produced and lies throughout the bottle which can make the wine produced look and taste grainy.
More expensive bottle of ruby port needs to be stored upright for at least 24 hours before it is opened, but preferably one week before you want to open the bottle.
When you can see the fine line of sediment at the bottom of the bottle you are now ready to decant the port for drinking. Try a funnel neck decanter as you can easily see when the sediment is moving up toward the neck the bottle.
Once this is filled you're ready to go! No sediment should end up in the decanter, however if a little bit escapes the bottle, simply let the contents of the decanter settle before serving.
Ruby reserve and vintage port
If you are buying a gift, or want to impress a real port lover, try buying a Ruby Reserve or Vintage Port which are made from a higher quality fruit, and usually from a single harvest which gives the flavour more uniformity, different from the usual blended ruby port.
Still that unique deep red, the ruby reserve pertains to have greater aromatic complexity and don't need to be decanted, as the grapes are cold filtered before being bottled.
Vintage port is extremely expensive and a truly rare find, accounting for less than 1% of the total exported port in the world.
Again, this is a rigidly monitored process and only the best grapes and production values are used, giving this bottle the prestigious vintage character stamp from the Portuguese Food and Drink Commission.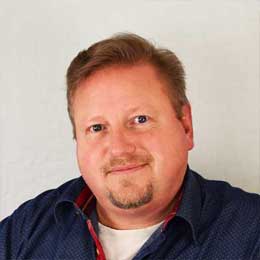 Michael Bredahl
Wine Writer
Michael is an online enthusiast, with a lot of knowledge about online marketing. Traveling around the world to hunt for the perfect wine. Latest on Sicily, where Etna has a huge impact on the taste, which is strong with a bitter aftertaste for the youngest wines, but older wines are fantastic. Drinking wine, and writing about them, are one the passions. Remember to drink responsibly 🙂
Red Wine does tend to stain a lot. Hence it is important to know how to remove the stain, if in case the wine spills. In order to remove Wine stains, one needs to follow the following procedure