Like all desserts or sweet wines, Tawny Port is aged for extended periods to achieve its distinct flavour, with some of the best single vintages being kept in casks for up to fifty years before distribution and export.
Tawny Port wine, made originally in the Douro Valley in Portugal, is different from ruby port in that it is aged in wooden casks as opposed to steel tanks which gives the finished product a light and sweetly woody flavour, and lightens it to the colour of amber.
Two types of Tawny Port
There are two different types of Tawny Port with the methods of production accounting for the pricing difference between the two.
Basic Tawny – which you can find a reasonable bottle of at your local wine specialist – is usually a blend of several different vintages and is aged together between two and eight years.
For the best of Basic Tawny, try a Taylor's 10 Year Old Tawny Port which is a perfectly affordable priced at only 25 Euros per bottle, and it tastes fabulous, made up of blending 100 percent old vines and with its sweetness perfectly accompanying medium to matures cheeses as well as autumn fruit like figs and late-season ripe plums.
The second, more expensive type of Tawny Port is made from a single vintage of grapes and is stored for up to fifty years to create a more complex and delicate flavour.
After being aged for over ten years, these Tawnies develop deeper layers of flavours the longer they are kept in their casks.

Ten Year Tawny Port
After being aged for ten years, Tawny Port starts to take on the deeply layered flavours of both its fruit and also the wood of its cask.
Start with the Fonseca 10 Year Aged Tawny Port, which as it has aged, has the lighter colour of older Tawnies, whilst remaining fragrant, plummy and fruity in taste.
For a reasonable 20 Euros per bottle, Fonseca are a well reputed producer of Ports, so this bottle is most certainly a good place to start your adventure into this sort of wine.
Twenty Year Tawny Port
As Port reaches twenty years in the cask, the fruity, rich taste is changed by the wood; the Port is kept in. Ports of this age are nutty in flavour, with woody tones often noted in the aftertaste.
A perfect example of this complexity of flavour is in the Berry Bros. & Rudd William Pickering, 20-Year-Old, Tawny Port. Best opened and enjoyed within the week, this Tawny Port is perfect when enjoyed with strong blue or hard Italian cheeses as they perfectly compliment the Port's nutty flavour and medium body.
Fifty Year Tawny Port
By fifty years, vintage Tawny Ports become very expensive and not just because the production takes over half a century.
The longer a Tawny is kept in its cask, the higher quality the grapes used must be, so when investing time its production, the makers of 50 years aged Tawnies often use a single harvest of grapes picked and pressed from a single vintage.
Touted as a once in a lifetime tawny, Cask 33 by Sandeman is considered to be the top of its game with a price tag to match.
Produced in the United States, Cask 33 is priced at $750 a bottle, but drinking it is considered a complex sensory experience, unlike any other port in the world.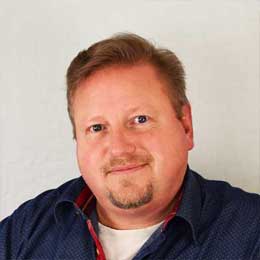 Michael Bredahl
Wine Writer
Michael is an online enthusiast, with a lot of knowledge about online marketing. Traveling around the world to hunt for the perfect wine. Latest on Sicily, where Etna has a huge impact on the taste, which is strong with a bitter aftertaste for the youngest wines, but older wines are fantastic. Drinking wine, and writing about them, are one the passions. Remember to drink responsibly 🙂