Taylor's Port Wine – 10 Year Old Tawny
10 Year Old Tawny is part of the Aged Port, which is typically made from the best wines of different vintages aged for a minimum of six years in casks.
This style of port was totally matured in seasoned oak casks for years and because of this, the wine slowly develops its amber "tawny" color as well as mellow and luscious flavors.
10 Year Old Tawny is the best illustration of a good tawny style. It is a combination of delicate wood notes and rich aromas of mature fruit, bottled for immediate drinking.
This port wine is smooth and silky on the palate containing almonds, berry fruit, and dark chocolate flavors with subtle notes of chocolate, butterscotch and fine oak wood.
These wine characteristics are perfect match with rich, blue veined cheeses, walnuts and roasted almonds and best served after dinner.
Information about Taylor's Port Wine 10 Year Old Tawny
Brand name: Taylor's Port Wine 10 Year Old Tawny
Wine name: 10 Year Old Tawny
Country: Douro, Portugal
Region: Vintage Port
Website: Taylor's Port Wine
Taylor's Port Wine – 10 Year Old Tawny 2015
Awards
INTERNATIONAL WINE & SPIRIT, Recognition won: Silver
INTERNATIONAL WINE CHALLENGE, Recognition won: Silver
Taylor's Port Wine – 10 Year Old Tawny 2014
Awards
INTERNATIONAL WINE & SPIRIT, Recognition won: Silver
INTERNATIONAL WINE CHALLENGE, Recognition won: Commended
Taylor's Port Wine – 10 Year Old Tawny 2013
Awards
INTERNATIONAL WINE CHALLENGE, Recognition won: Silver
Taylor's Port Wine – 10 Year Old Tawny 2012
Awards
INTERNATIONAL WINE & SPIRIT, Recognition won: Silver
INTERNATIONAL WINE CHALLENGE, Recognition won: Commended
Taylor's Port Wine – 10 Year Old Tawny 2011
Awards
INTERNATIONAL WINE CHALLENGE, Recognition won: Silver
Taylor's Port Wine – 10 Year Old Tawny 2010
Awards
INTERNATIONAL WINE CHALLENGE, Recognition won: Bronze
Taylor's Port Wine – 10 Year Old Tawny 2009
Awards
INTERNATIONAL WINE CHALLENGE, Recognition won: Bronze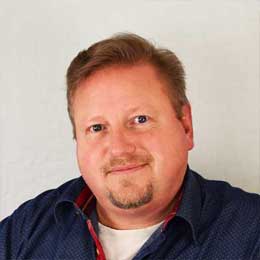 Michael Bredahl
Wine Writer
Michael is an online enthusiast, with a lot of knowledge about online marketing. Traveling around the world to hunt for the perfect wine. Latest on Sicily, where Etna has a huge impact on the taste, which is strong with a bitter aftertaste for the youngest wines, but older wines are fantastic. Drinking wine, and writing about them, are one the passions. Remember to drink responsibly 🙂
Article Review
Reviewer
Review Date
Reviewed Item
Taylor's Port Wine 10 Year Old Tawny Wine Review
Author Rating