Australian red wine
It's not all the old European countries that have the monopoly on red wine.
Australia, with its sunny, dry climates has produced some of the most moreish and affordable bottles to enjoy with friends and family.
With not the most sophisticated history and culture, red wines in Australia have the added element of a modern self-expression and fun about them.
Grown around the coast, Australian reds are best exported from South Australia, Victoria, New South Wales, Queensland and Tasmania where the wine growing and production industry is a huge employer and economic stimulus for the country.
Originally planted to a mixed rate of success, grapes of the original Australian colonies are some of the first crops to be grown and produced in this country.
Read more about Australian Red Wine
Influence
A country built on immigration and constantly evolving, the colonial aspect of Australia is none more prevalent than in their grape crops.
The most predominate is the Spanish originated Shiraz, however with 85% of the variety having to be present in each bottle, the fine art of subtle blending is an art that Austrian red has perfected.
Other popular grapes include the Cabernet and Merlot varieties, which illustrate the influence of french colonists and migration to Australia.
Because of the nature of snobbery, during the 19th Century Australian wines were often viewed as lower in quality than those in Europe (specifically in Italy and France), but as the countries yield became more successful, some of the most prestigious wine awards have been won by the Australian reds, as are the most popularly exported wines to south Asia and India.
Shiraz
As mentioned, the brightest Australian red wine is arguably the medium-bodied and earthy Shiraz.
A personal favourite, these wines are rich and bright, with just a good touch of tannin. As an affordable bottle, the d'Arenberg The Dead Arm Shiraz 2011 remains a highlight, showing more of the modern and more casual approach to marketing fantastic wines.
Clarendon Hills Astralis Syrah 2010 is also a highly drinkable shiraz, and one of the most famous Australian exports we have today.
Notable: 2004 Langmeil Three Gardens Shiraz Grenache Mourvèdre. Perfect for a really special occasion, tasting like berry and cherry, this is a blend of Shiraz Grenache.
Cabernet and merlot
Sweeter and grown with more water, Cabernet wines are used as both a standalone rich and fruity low sulphate choice, and also as an expert means to blend with Shiraz to create a sweeter and lighter blend.
As with Cabernet, the Merlot grapes are a popular variety wine as well as being used in blends to add a leatherier and earthy tone to the wine.
Try Mike Press Single Vineyard Adelaide Hills Cabernet Sauvignon 2013 for an interesting take on a straight up Cabernet, or even a West Cape Howe Cabernet Merlot 2013 for an earthier and darker choice, high in tannins.
Notables include:  2004 Tintara McLaren Vale Shir1999 Jacob's Creek Centenary Hill Shiraz, 2001 Hardys Eileen Hardy Shiraz and the 2004 Kaesler "The Bogan" Shiraz.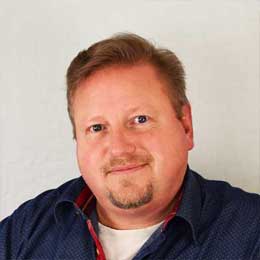 Michael Bredahl
Wine Writer
Michael is an online enthusiast, with a lot of knowledge about online marketing. Traveling around the world to hunt for the perfect wine. Latest on Sicily, where Etna has a huge impact on the taste, which is strong with a bitter aftertaste for the youngest wines, but older wines are fantastic. Drinking wine, and writing about them, are one the passions. Remember to drink responsibly 🙂
These days, people throw Halloween parties for grownups, and many clubs and bars run themed events with a great time to drink and enjoy wine