Austrian Red Wine
One of the more difficult wines to source and not widely exported, Austrian reds could be considered one of European viticulture's hidden gems.
Grown throughout its eastern border, Austrian red wine vineyard regions are segregated from other growing sites, so looking for what you need out of a bottle is incredibly easy, even for a beginner.
The main growing regions consist of (from top to bottom) Burgenland, Carnuntum, Neusiedlersee, Mittleburgenland and Eisenberg for a cool climate red (similar to fans of the French Burgundy).
Weststeiermark is the only region where lighter red grapes are grown indigenously.
Read more about Austrian Red Wine
Wines by grape and occasion
Zwiegelt!
By far the most popular and widely produced grape in Austria, the wine Zwiegelt produces has an almost sticky, plummy taste.
Due to cooler growing regions and higher winds, Zwiegelt also bears a higher level of acidity, cutting through the palette and making it a versatile accompaniment to pastas, schnitzel or simple red meat dishes.
Blaufränkisch and Blauer Portugieser
Blaufränkisch and Blauer Portugieser are slightly harder to source outside Austria and Germany, and are medium bodied and zesty.
As the names vaguely suggest (depending on your grasp of German), they are both heavily fruit-based but richer and sweeter than the Zwiegelt grape, with an added note of citrus which stops it feeling sickly.
These two are a fantastic choice to serve with richer pork and red meat dishes, but the higher tannins can stop you from overindulging after the first glass.
St Laurent
St Laurent originates in the region of Niederösterreich and is perfect for people who enjoy a denser red.
As a truly Austrian export, when served the colour is a dark, almost blood red and medium to full bodied (depending on the year of bottling).
Notable exports include the St Laurent from Schloss Gobelsburg, available widely from largest supermarkets. With a similar taste to pinot noir, but as it's far lesser known, it's an interesting alternative when choosing what to serve with dinner.
The 2008 Graf Hardegg Pinot Noir vom Schloss, Weinviertel is also similar to a Pinot, however at a modest price might be more tempting if you want to try experimenting with something different.
Other notables include the 2007 Prieler Schutzner Stein, Burgenland for a fruity and drinkable Austrian wine to start with (see if you notice the iodine and iron undertones caused by the barrelling process).
A note on blending
Just like most red wines worldwide, sticking to your native grape doesn't necessarily lead to the very best wine.
Austrian blending uses Cabernet Sauvignon and Merlot to lift the denser reds, and whilst Austrian wineries have to maintain over 85% of a grape to label it so, this doesn't stop fantastic blending creating some unusual and delicious red wines.
Try Anton Bauer "Wagram Cuvée 13" 2007 as a stand out blend of choice.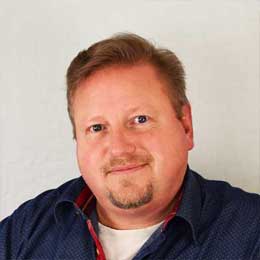 Michael Bredahl
Wine Writer
Michael is an online enthusiast, with a lot of knowledge about online marketing. Traveling around the world to hunt for the perfect wine. Latest on Sicily, where Etna has a huge impact on the taste, which is strong with a bitter aftertaste for the youngest wines, but older wines are fantastic. Drinking wine, and writing about them, are one the passions. Remember to drink responsibly 🙂
Red Wine does tend to stain a lot. Hence it is important to know how to remove the stain, if in case the wine spills. In order to remove Wine stains, one needs to follow the following procedure