Bulgaria is widely considered an unsung hero of good value red wine production, in the heart of Europe.
Rather like the United Kingdom, Bulgaria's prominent seasons and especially the long hot summer months enables grapes to be grown quickly and without great expense which can incur when growing grapes for red wine production in cold and hard, waring vineyards in cooler climate wine regions.
Owing in large part to these colder temperatures in the northern mountainous areas of Bulgaria, the majority of red wine is produced and grown throughout the central belt and southern points of the country where the mild winds of the Mediterranean Sea leads to juicy, thinner skinned grapes which are perfect for harvest early on in the year
Bulgarian Grapes for Blending
Since its heyday in the 1970s, Bulgarian red wine has always been a well-suited choice for European bars and their house red choices.
Let's start with their trusted Cabernet Sauvignon. A rich, yet fruity take on the originally French grown grape, this is a lower alcohol choice and perfect for a weekend drink with friends whilst not being too tannin heavy.
Pretty standard in the realms of Cabernets, the real surprise is down to the price. Pick up a quality bottle for an amazing 6-10 Euros, which is practically unheard of throughout Europe for a good quality cab, with a prime example is the 2012 Eolis Cabernet Sauvignon.
Perfectly paired with lean pork, served with fruit sauces or chutneys, a Bulgarian Cabernet is a safe way to foray into different European wines, worry free and at a very low cost.
Find your favorite Bulgarian Red Wine

Bulgarian Mavrud
Bulgarians are proud of their traditions, and indigenous grape varietals are no exception. Mavrud, a grape grown in the Thrace region is used for both blending as well as proving as a spicy, black berried grape, which produces a rich and tannic wine with a high potential for ageing well even when stored in casks on its own.
Historically, Mavrud was grown in Bulgaria as a means to encapsulate the strength of an ancient lion who was slain by a man called Mavrud.
Mavrud secretly kept the previously prohibited мавруд grape vine, made wine and then killed the beast. When asked how he has performed this foot of courage and strength, Mavrud said simply that it was down to the wine itself.
Grown and produced mainly in Asenovgrad and Perushtitsa, Mavrud grapes tend to grow throughout most of Bulgaria and prove a fantastic addition to Bulgarian folklore and viticulture.
A great example of a traditional Mavrud is the 2013 Assenov Asen's Fortress. Classically ruby in colour, this Mavrud has a pleasantly fruity aroma and milder, softer base notes, making it a solid alternative to a quality Pinot Noir or Tempranillo.
Serve this wine with the traditional Bulgarian red meat dishes, creamy nut based cheese or even warm berry based fruit tarts.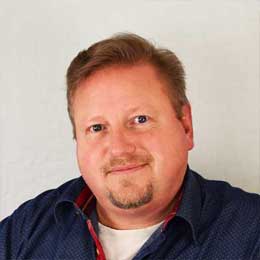 Michael Bredahl
Wine Writer
Michael is an online enthusiast, with a lot of knowledge about online marketing. Traveling around the world to hunt for the perfect wine. Latest on Sicily, where Etna has a huge impact on the taste, which is strong with a bitter aftertaste for the youngest wines, but older wines are fantastic. Drinking wine, and writing about them, are one the passions. Remember to drink responsibly 🙂