Unlike most notable wine-producing countries in the world before it, Croatia has some of the smallest yielding vineyards which are sold to export throughout the entirety of Europe.
But with so little being known commonly about Croatian viticulture, is it correct to assume that the culture of wine is unappealing or to be more honest, uninteresting, simply because there is relatively less known about its exports than Austria, Germany or France? Honestly, no.
And simply put, the Croatian wine scene, both proves to be unusual and interesting. With its only disadvantage historically being that the native named grapes, which don't roll off the average consumer's tongue, Croatian red wines are likely on a par with its warmer-climate contemporaries, whilst giving us a new set of grapes to explore and enjoy.
Having a bright and sunny climate, most Croatian reds are very well suited to the dry, almost desert-like summers which lend to fast growth and economic production standards.
But, as a possible hangover from the 1980s, like a number of European countries, major Croatian wines which are produced are in most part white, with both red and rosé making up the small percentage of wines which are exported out of the country.
Owing to this, Croatian reds, although suited to the countries growing climates, are not widely written about.
Find your favorite Croatian Red Wine

A Note on Bevanda – Croatian Wine Traditions
Serving red wine with water is a far closer relationship than simply being served alongside one another at dinner.
A native Croatian way to enjoy a red at lunch time or even to pace yourself throughout a laid back family mail is to mix red wine with filtered still water.
Seen as social faux pas by many, this is a fantastic way to thoroughly enjoy Croatian reds without feeling the effects of an afternoon enjoying local varietals.
As with most Croatian food and leisure, enjoying red wines Bevanda enables a leisurely eating culture, prolonging all enjoyable aspects of Mediterranean cuisine and culture.
Croatian red wines are divided into three separate growing regions, these having been grown on since ancient Greece, spanning over two thousand years and with evidence of viticulture found in Hvar, as early as the Bronze Age.
Along with more commonly exported grapes like Cabernet Sauvignon and Merlot, which are well-suited to Croatian climates and are therefore grown in moderate numbers, Croatian red wine's star players are Babic, Babera, Borgonja Crna and the slightly more well-known Cabernet Franc.
Growing Regions
These most popular grapes are all grown in Istria, which is the largest peninsula of the Adriatic Sea.
The climate here is most suited to producing the bold and fruity flavours favoured by Croatians and with its historical influence of Venetian, Austrian, Italian and former Yugoslavian production methodologies have ensured a hugely distinctive viticulture.
Along with the more southern Dalmatia, are two main producers of Croatian red in an otherwise white-grape dominated wine scene.
Vinarija Dingač Plavac
Whilst making first forays into Croatian red wine, the cautious explorer might best start with trying the Vinarija Dingač Plavac 2012 (Plavac Mali).
Whilst an indigenous grape, this bottle will set you back about ten euros and is a true example of a good, fruity yet safe red wine.
Tasting of figs, plums and other winter fruits, with a top note of fragrant rose hips, this fruity yet distinctly floral wine is paired perfectly with seared tuna lean steak with a green bean zesty, delicate citrus infused salad.
Veralda Istrian, Refosk
Veralda Istrian, Refosk, 2015 is a truly Croatian red which bears the fruity yet spicy and slightly more tannic notes, and comes from a vineyard which during the Roman times were considered heaped with healing properties.
Far from preventing the mortal sin of hangover, this rich and decadent wine is excellently paired with game meats, wild boar and rich, dark and creamy sauces.
With a crisp and glutinous roasted potato side dish this wine competes and wins even with the most richly seasoned meat dishes.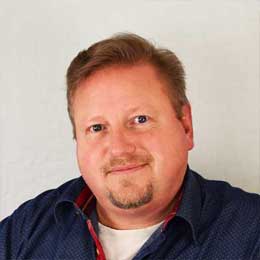 Michael Bredahl
Wine Writer
Michael is an online enthusiast, with a lot of knowledge about online marketing. Traveling around the world to hunt for the perfect wine. Latest on Sicily, where Etna has a huge impact on the taste, which is strong with a bitter aftertaste for the youngest wines, but older wines are fantastic. Drinking wine, and writing about them, are one the passions. Remember to drink responsibly 🙂