With thousands of years' rich history behind it and a wide variation in cultural influences, red wines made in Cyprus have all the tools to be superb.
Throughout the country's turbulent history, vineyards and wine merchants have utilized the island's climate and location to grow a variety of wines, which has ended up in its housing vines from as far back as ancient Babylon, Greece, Jerusalem, and the Ottoman Empire.
The climate leans itself to growing mostly red-skinned grapes, which are made predominantly into dessert wines, however the minority of other wine which was produced, were full-bodied, rich tasting and similar to other Mediterranean reds.
The problem came when the island's production grew and Cypriot red wines became cheaply manufactured.
Owing mostly to vineyards being asked to supply red wines in bulk to be exported and sold in places like Russia and Great Britain, by the 1950's the quality of Cypriot red wine nose-dived.
Cypriot Red Wine after the 1960s
However, with all the history behind the country, and now quality assurance becoming an increasingly important focus, Cypriot red wine has the right foundation to come back in vogue as they are higher in quality and beautifully complex to taste.
Along with the fact that good quality indigenous wines are now considered the norm across Europe, government subsidiaries have helped to incentivize both small and large wineries in an effort to increase their quality with a resounding upturn in the standard of Cypriot reds.
Find your favorite Cyprus Red Wine

Indigenous Cyprus Red Wines
The Cypriot red wine is great to explore simply because there is a huge variety of grapes to choose from.
Cyprus has both a large number of separate indigenous grapes and imported vines, which are produced alone or as a blend – so there is bound to be something for almost every type of wine drinker.
Wines from Mavros grapes
From Commandaria, an ancient grape which interweaves with both the island's history and folklore, to the Mavros grape, named in reference to its distinct black colour, each traditional Cypriot red wine lends itself to a story, and are hugely popular with the natives.
Mavros is still considered to be one of the largest grape crops in the country, with at one point accounting for over eighty percent of all vines on the island.
Deep, bold and very rich, Mavros tastes like black cherry, late-summer figs and with distinctly earthy after-notes. Pair this wine with coffee and dark chocolate based desserts, or dry salted hard cheeses.
Wines from Maratheftiko grapes
Maratheftiko, a lighter and more versatile grape, is another reason to explore red wine for Cyprus.
Its main growing regions are in Paphos and Pitsilla, on the wind bleached south coast where the versatile grape lends itself to many different incarnations.
From dark, full-bodied and rich Mediterranean reds, to lighter rosés or even blushes, Maratheftiko made wines are jammed full of fruity flavours.
With a palette of blackberry, plums and spice, this is the type of wine which can turn heads when served with an early summer rack of lamb, as its richness pairs well with big flavours and richly dressed dishes.
A Note on Imported Vines
Alongside these indigenous wines, there are a multitude of reds produced in Cyprus using more familiar grapes.
Because of the dry, sun-baked temperatures, Cabernets, Syrah and even Merlot tend to do very well here and is a good place to start your adventure into Cypriot reds.
The Cabernets in Cyprus tend to flourish, tasting very rich and holding the island's heat in their production.
A good bottle tastes like over-ripened summer fruits, berries, with the base notes of oak and coffee giving it welcome depth and complexity. It would be a fantastic treat when accompanying even the simplest Cypriot meze.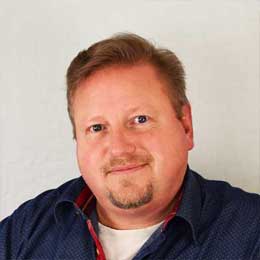 Michael Bredahl
Wine Writer
Michael is an online enthusiast, with a lot of knowledge about online marketing. Traveling around the world to hunt for the perfect wine. Latest on Sicily, where Etna has a huge impact on the taste, which is strong with a bitter aftertaste for the youngest wines, but older wines are fantastic. Drinking wine, and writing about them, are one the passions. Remember to drink responsibly 🙂