Germany is not particularly known for its red wine, as its most popular wine is by far Sekt – a dry fizzy white which is produced and consumed in huge quantities both throughout Germany, and beyond into central Europe.
However, as all German wine production is held to an impeccably high standard, cool region reds are still something to be explored at length and thoroughly enjoyed.
Germany is one of the most well-known cool climate wine regions in the world, so even though their red grape crops tend to be very low yielding and expensive to grow, there is also a huge focus on the quality of the grapes used, and how the wines are bottled and infused to alter and improve flavours.
Using some of the most technologically forward techniques, German wine makers have perfected, and continue to create some of the most interesting and unique tasting wines in the world.
Spatburgunder or Pinot Noir
The most popular German red wine in production is Pinot noir, or Spatburgunder, and is grown in abundance all over the country, although in most instances this grape is used in the German's huge market for white wines and not reds.
This is by no means a lower standard in red wine production, as the German cool-region's viticulture can be applied to creating both types of wine.
Pinot noir works particularly well when grown in the mountainous area above Assmanhausen, where the nutritiously dense soil helps to cultivate a larger and juicier grape.
As this growing region is also situated above the Rhine river, the vitality of the soil and its surroundings lends itself to permeate the crop and becomes most evident in the quality and taste of the finished product.
All of these things mean that a good bottle Spatburgunder is well worth the price you are paying, as it is an unfaltering and expertly-crafted red wine.
Expect a medium-dry, and broad tasting red, with notes of earthy bark, dark berries and tobacco – and be fairly warned about the strong tannins, which makes German Pinot or Spatburgunder so unique, however, which might also lead to a sore head if enjoyed with abandon, or too late in the evening.
Find your favorite German Red Wine

Dornfelder – an Indigenous German Red Wine
Dornfelder which was intentionally cross-pollenated in the early 19th Century has become a staple in indigenous Germanic red wine.
Early incarnations of this very cool-climate grape created a very distinctive, pale coloured and light-bodied red wine, although this style of Dornfelder is still widely enjoyed today, more recent incarnations have led to a darker skinned, richer and bolder Dornfelder varietals being produced in addition to the first.
This has helped to popularise the grape, giving it a more classically European colour and palette.
With Dornfelder, expect the lighter varietal to taste of honey, early summer fruits and is a must to be enjoyed with white fish, seafood and fruit dressed lean pork dishes.
The darker, richer style will give a velvety and floral nose, is inky red in colour and with the increased tannins, expect a slightly acidic kick to finish.
Overall, Dornfelder a complex wine, but a fabulous treat and pairs well with rich dressed red meat and game dishes, accompanied by herb roasted potatoes and other root vegetables.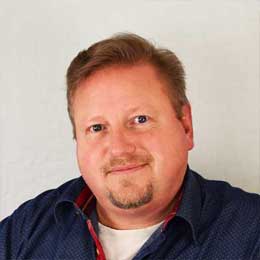 Michael Bredahl
Wine Writer
Michael is an online enthusiast, with a lot of knowledge about online marketing. Traveling around the world to hunt for the perfect wine. Latest on Sicily, where Etna has a huge impact on the taste, which is strong with a bitter aftertaste for the youngest wines, but older wines are fantastic. Drinking wine, and writing about them, are one the passions. Remember to drink responsibly 🙂