New Zealand Red Wine
Considering New Zealand has had a rather long stunt in the growth of its wine production, some of the most delicate and delicious red wines in the world come from NZ.
Due to climatic issues with the ozone layer and therefore the agricultural dissuasion to grow red grapes, the wines that New Zealand create, stem from the colonial times, and have been part of local culture for over a hundred years before they were considered high enough quality for its eventual export in the 1970s and 1980s.
With ten separate growing regions dotted around the coast, the main outgoing sources for the best New Zealand reds are firstly from Northlands and Bay of Plenty, where the climate has more sunshine hours, and secondly from Wellington and Nelson with the lower regions more prominent of Chardonnays and other white grapes.
Read more about New Zealand Red Wine
Influence
Stemming from colonial French catholic missionaries that migrated over to New Zealand, these grapes are again reflective of the cultural and history of the country's agriculture.
Based predominately around blending and Bordeaux style grapes, the red wine in New Zealand heavily influenced by the French.
Pinot Noir grapes are most widely exported, and a few very delicious choices like the Brancott Estate Pinot Noir or even the Seifried Estate Nelson Bay Pinot Noir have the lighter notes of its French cousin, but with a more affordable price label.
Wines by grape
As mentioned previously, the main grapes exported from New Zealand is Pinot Noir.
Light, almost watered down in consistency and colour, this wine doesn't compromise on flavour.
Very drinkable, this is a red to be enjoyed with pasta, seafood and pork dishes.
However the west coast region of Marlborough is home to some of the best cabernet sauvignon available at an affordable price.
The hot periods along with the wet seasons in Australia make it an ideal environment for growing nearly every type of grape.
Noted for having arguably the best Sauvignon Blanc in the world, the red New Zealand grape remains a pleasant surprise and worth.
Growing techniques
Unlike the standard vineyard set up that European wine producers traditionally use, New Zealand uses unusual growing techniques and production standards.
Using metal equipment in processing, all wine takes on the added acidity and tart flavour of all ones produced.
Notables
Carrick Unravelled Pinot Noir 2013, Dog Point Vineyard Pinot Noir 2013, Geese The Brothers Syrah 2011 & Maimai Merlot 2012.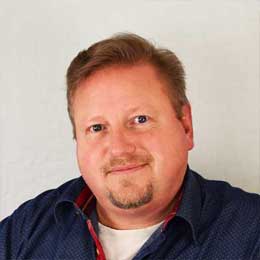 Michael Bredahl
Wine Writer
Michael is an online enthusiast, with a lot of knowledge about online marketing. Traveling around the world to hunt for the perfect wine. Latest on Sicily, where Etna has a huge impact on the taste, which is strong with a bitter aftertaste for the youngest wines, but older wines are fantastic. Drinking wine, and writing about them, are one the passions. Remember to drink responsibly 🙂
Chocolate and red wine, are both popular for their health benefits. Red wine is made from grapes. The skin of grapes contains a polyphenol named resveratrol. Chocolate, on the other hand, is made from the cacao bean, that contains a polyphenol called flavonoids.