Portuguese Red Wine
The home of Port, Portuguese red wine is late harvested and traditionally kept barrelled for a long and slow maturing process.
Defying the innovative notions of Australia and the cape, Portuguese wine is the grown and bottled in a laid back and relaxed manner – which is why most of its famous exports are fortified and sweet, like Vermouth, Port and dessert wines.
Portuguese reds are therefore a real find.
If you can source them outside of a huge and innocuous supermarket, if you're looking for a table wine for a dinner party, or if you just want to try something different: Portuguese wines are worth the wait.
Read more about Portuguese Red Wine
Famous Exports
Port and Vinho Verdie are the most commonly noted varieties, however a Castelão or Fernão Pires can spice up a meal without having to spend a huge amount, whilst providing a talking point amongst friends containing even the biggest wine snob.
These two grapes are grown only in Portugal, so therefore distinct from any other offerings at a table.
Portuguese reds by region
The Portuguese sign of "Vinho Regional" or DoC, rather like the French, is a sign of where the exported bottle has been sourced and grown.
Region based bottling is common, however most Portuguese red wine is divided into region and grapes.
Douro River
Douro is famed as a means to export fantastic and lively port, however there are offerings of red, white and even pink blush wines which whilst are lesser known, are still delicious.
Douro red wines are full-bodied and rich, often resulting in higher than common amounts of sulphides.
However, a higher chance of a sore head the next morning, the Douro region produces a robust and popular red – a definite temptation if you're a fan of Rioja or Cabernet Sauvignon.
Lisboa
Tinta Roriz is a firm favourite with the locals of Lisbon.
With bright and fruity yet earthy tones, the climate here is a little milder than the scorching heat of sunnier regions.
For a more commonly exported Prtuguese red, try the Peninsula de Setubal, as it turns out the widely popular Castelão grape and as its robust and hearty tones are a real meal time treat.
A note on Madeira
Favoured along with Port as something that your granny drinks, the dessert wines of Madeira are the perfect sticky after dinner treat.
With grapes grown in high heat, just off the coast of Morocco, this wine is "cooked" or fermented to create the distinctive taste.
Much like granny, Madeira can be kept and stored for years, as the cooking process means the wine won't go off when exposed to open air.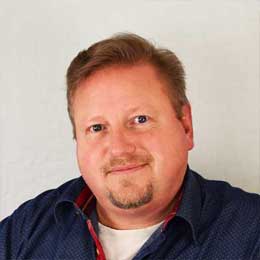 Michael Bredahl
Wine Writer
Michael is an online enthusiast, with a lot of knowledge about online marketing. Traveling around the world to hunt for the perfect wine. Latest on Sicily, where Etna has a huge impact on the taste, which is strong with a bitter aftertaste for the youngest wines, but older wines are fantastic. Drinking wine, and writing about them, are one the passions. Remember to drink responsibly 🙂