French Rosé is held in equal high regard with both wine traditionalists and revolutionaries citing its praises.
Aside from being the first wine produced in the country, French rosé has turned from a simple and inexpensive pleasure, into a veritable feast, where even a hard-nosed critic can be turned from an advisory into a pink wine ally.
But what makes this type of wine even more special, is that it is accessible, and can be enjoyed by everyone.
There is no more vivid image of summer, than lying back in your garden on a sunny late July afternoon, sipping on an ice cold glass of a crisp rosé.
And it's the highest quality, and widely accessible French vintages that even have the power to sway steadfast beer drinkers from their tipple of choice, onto this kitsch pink drink.
Why French Rosé is a perfect choice
What we like about French wine, is exactly what we love about rosé. French wine is in its very nature extremely reliable when selected by price, so even when you are feeling completely in the dark when looking at confusing vintages, regions of production and inexplicable details in French on the side of the bottle, the price will always guide a novice well.
A good bottle of French rosé can be picked up for 20 to 35 Euros. But with much thanks to new world innovative techniques in production French rosé has changed and become widely diverse, with something to suit lovers of both dry and sweet pink wines.

Chemin des Pèlerins Rosé, St. Mont, Plaimont
For wine snobs – For those who love a crisp dry white, try something that would be classified as more of a blush than a fully pink rosé.
The Chemin des Pèlerins Rosé, St. Mont, Plaimont, is the perfect wine for those who are hard pressed to change their dry, white wine. Made with a blend of Tannat, Pinec and Cabernet Sauvignon this wine is a perfect mix of all that we love about dry white wines, whilst still hinting at subtle summer fruit, slightly lighter notes that is well delivered by this rosé.
IGP Pays de l'Hérault French Rosé
For die-hard fans – The stauncher, sweeter wine fans are definitely at home when picking a top French rosé as with warmer growing temperatures, the wider range of rosé-grown grapes like the Pinot Gris or Noir, flourish well in France.
Try the IGP Pays de l'Hérault French Rosé if you want to impress steadfast rosé drinker, a light blush in colour but with a hugely fruity and bold, sweet flavour, this wine is perfectly paired with a summer picnic in the park, light salad and a cheeky gossip with friends.
Coming in at just over 7 Euros for a bottle, it also proves another of French Rosés charms – modest price for a bottle with big flavour.
Domaine de Terrebrune
2012 – Domaine de Terrebrune, truly some of the best pink wine you can purchase in France, this stuff is rarely sold in the country itself.
Grown in Bandol, Provence from the Mourvedre grape blend, this wine scores highly with all critics and holds its own in professional circles.
Owing to its light yet fruity bouquet, it is rosé which truly embraces itself and the result is a great summer wine which is wildly drinkable, light and creamy on the nose.
Domaine de Terrebrune pairs well with light green vegetarian options, fruits and the lightest zesty fish based dishes and for only 25 Euros for a truly first-rate bottle, this is a steal to be enjoyed throughout the hottest summer, and even far beyond.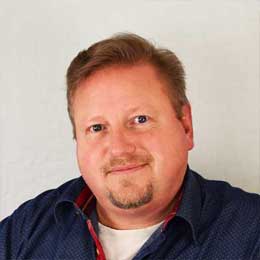 Michael Bredahl
Wine Writer
Michael is an online enthusiast, with a lot of knowledge about online marketing. Traveling around the world to hunt for the perfect wine. Latest on Sicily, where Etna has a huge impact on the taste, which is strong with a bitter aftertaste for the youngest wines, but older wines are fantastic. Drinking wine, and writing about them, are one the passions. Remember to drink responsibly 🙂