With its sunny climes and fast-growing juicy grapes, Spain is a country which exports some of the most enjoyable, award winning wine from some of its smallest, low-yielding vineyards.
So it is no surprise that it's selections of rosés and Rosado from these tiny companies are a far cry from the overly acidic, lividly deep pink and richly sweet wines which were pushed for export as late at the early 2000's.
But having really upped their production methods and by focusing purely on quality, Spanish rosé has become something completely delicious, drinkable and most importantly, a true reflection of an interesting country known for its hot dry summers, juicy, exotic fruits and richly vivacious culture.
A Note on Affordable Rosé
So, with Spanish Rosé still being considered something of an underrated treat, even a quality exported bottle can be picked up for a steal compared to other pink wines from colder climates.
Along with this, grapes in Spain are fast-growing and can therefore be picked early on in the growing season – also vastly cutting costs in production.
So as long as you have a good idea what you would like to accompany your rosé, Spain has a lot to offer in the way of price as well as taste so don't be put off if you can pick up a reasonable bottle for as little as six or seven Euros.

Traditional Rosado
For beginners – what we call a traditional Spanish Rosado – The Garnacha Rosado, Cruz de Piedra and Bodegas Virgen de la Sierra is a great way to start your foray into Spanish rosé.
Grown and produced in the southeast of Rioja and wholly reminding the drinker where it is made, this wine has a vivid pink colour and a price tag so reasonable that you might be nervous about taking this bottle seriously (6 euros a bottle!).
But when looking beyond the colour and the region, the combination of that summer berry flavour with an acidity and spice, this rosé is truly balanced and enjoyable with almost spicy undertones.
These hidden depths are what makes this wine a perfect choice to accompany fruit-based and zesty sauces, lime or lemony basted shellfish and crisp summer salads as well as being perfectly enjoyable on its own, highly chilled on a lazy summer's afternoon.
For the best
If you are a huge rosé fan, and want to truly treat yourself, the Cortijo de Los Aguilares- southern Sierras de Malaga Cortijo de Los Aguilares Rosado 2012 is a wine produced in the home of a small yield, yet award winning Pinot Noir growing region in the south of Spain.
Up until recently this wine is not available for export so has been a very well-kept secret enjoyed mainly by the indigenous population.
Tasting somewhere between a sweeter-end blush and a traditional Spanish Rosado, its bouquet is surprisingly fresh with hints of apricot figs, with notes of the macerated Pinot Noir grapes famed in this region.
As with all Rosado, this wine pairs well with fluffy, nutty cheeses, lighter chicken and fish dishes, as well as summer fruit salad owing to this Rosado's semi sweet flavour.
Blush Rosé – a superb alternative for everything else
Muga 2011, Rioja DOCa this is a far more sophisticated incarnation of Spanish Rosada.
Garnacha, Tempranillo and Viura is blush – almost bronze – in colour and is a perfect example of what crisp and refreshing modern Spain has to offer when producing rosé.
Again with superb balance, tasting of dry pink lady apples, refreshing zesty summer fruit the Muga is also notably heavier in tannins.
At the drier end of pink wines, this pairs perfectly with spicier rice and light noodle dishes, especially Thai and Nepalese dishes as this wine also perfectly complements nuts based glazes and citrus basted meats.
Bear in mind that is this blush is at the drier end of rosé, so it will go down well with those who are not particularly enamoured with drinking pink wine with a meal, try serving this as a fantastic option that I assure will please even the hardest rosé critic!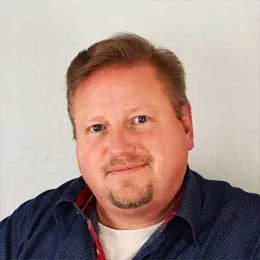 Michael Bredahl
Wine Writer
Michael is an online enthusiast, with a lot of knowledge about online marketing. Traveling around the world to hunt for the perfect wine. Latest on Sicily, where Etna has a huge impact on the taste, which is strong with a bitter aftertaste for the youngest wines, but older wines are fantastic. Drinking wine, and writing about them, are one the passions. Remember to drink responsibly 🙂