Bodegas Luna Beberide
As Ernest Hemmingway once said,
Wine is one of the most civilised things in the world and one of the most natural things in the world that has been brought to the greatest perfection
Making wine is a natural process but it is not as easy at seems and there is far more to it than the taste that it leaves on your palate or the tingling sensation that it allows you to feel.
Wine has a history and the origin of the grapes, the harvesting and who produces it, matters.
Bodegas Luna Beberide is nestled in the hillside of El Bierzo, in the province of Leon, Spain at Villafranca del Bierzo and Cacabelos.
The ninety hectare estate is a single vineyard that was established in 1987, before the Bierzo D.O. itself.
This estate is part of the "Grandes Pagos de Espana,"an organisation devoted to the advancement of diversity and there are only 25 Bodegas in this grouping.
Alejandro Luna
Alejandro Luna is the owner of this modest estate and he was born in Ponferrada. Luna spent ten years in Madrid gaining is Bachelor and Law degree. After he completed his studies he proceeded to work as a director for the family business, the winery from 2001.
70 hectares of vines are planted on south facing slopes in calcerous clay or decomposed slate. The vines range in age from twenty years for foreign grapes and sixty years for Mencia.
Five hectares of the state is used for experimental grapes that come from foreign climates to see if they will adapt to the climate in Spain.
Thirty varieties are planted including familiar ones such as; Pinot Noir, Cabernet Franc, Riesling, Macabeo, Albarino and Sauvignon Blanc.
Respecting the Land
A great thing about the producers is that they believe that respect for the land is necessary and they do not use herbicides or pesticides in their vineyards.
The Luna family philosophy is to produce wines based on quality from respecting the land, using native grapes alongside ones from other parts of the world.
The wine making process is a long one and the grapes are hand- picked and put into 18 kilogram boxes where after they are sorted and bad bunches eliminated.
All of the varietals are fermented separately with yeast and then placed into the oak barrels for the ageing process and the final product is unfiltered when put into the bottles.
A Small Taste of What to Expect
You are able to go to the Bodegas and experiment with your senses as you touch, feel, taste and smell the experience before you do the taste test and succumb to buying a bottle of their finest.
On offer are a few varieties that have been carefully produced as they have both red and white wines on offer.
Luna Beberide Red Wines
Luna Beberide Art is made with hand harvested grapes from vines that are over eighty years old, aged in French oak barrels for 18 months with a unique flavour of aniseed and cola, although listed it is described as liquorice in taste.
Finca La Cuesta is a single vineyard wine located 800 metres above sea level and the vines are over sixty years old with subsoil being decomposed and granite. It is aged in the oak barrel for one year and then bottled for another year.
It is a multi layered wine, richly intense with the flavours of bitter cherry, spice aniseed and raspberry.
Godello is said to be the calling card for Bodegas Luna Beberide, made using 70 year old Godello vines and aged in stainless steel for six months.
The popular wine is rich and intense with the taste of peach, aniseed, fennel, honey and tropical fruits. The lime acidity leaves a fresh taste to linger in your mouth.
Mencia also the known as the grape that performs in the region is the name of this one. The vines are forty five years old and the taste is of a blackcurrant and liquorice flavour.
Paixar is made with grapes sourced from vineyards over ninety years old at a level of over 900 metres. It is oak aged for twenty four months and it is also said to be one of the finest wines in Spain.
The taste has a liquorice, blueberry and raspberry scent with a clean and precise taste to the palate.
Luna Beberide White Wines
The white wines also have something to offer and the process and grapes used are different for each one.
Godello LB is a pale gold coloured wine with a taste of rose petals and fennel. It is bottled in November and the fermentation process takes 9 months before then. The stainless steel tanks are used to produce this sweet wine.
La Renacuaja is a sweet wine placed into the French oak barrels for twelve months with a yellow, coppery look that is placed into a slim and slender bottle.
The taste of this wine is of prickly pear and date but you can get a hint of Apricot and the Acacia flower too.
LB Gewurztraminer is a mouthful to pronounce but it is a light wine with a hint of rose petals and fennel. It is a pale gold colour and fermented in the stainless steel tanks.
Last but not least is the Vina Aralia which is also done in the stainless steel tanks and has a sweet taste. The colour is light gold and a hint of green and bottled at the end of December.
Visit Luna Beberide
The Bodegas Luna Beberide is a small and quaint place to go up in the hills and respect for their land has paid off as they have one awards for their wines.
Contact information
Bodegas y Viñedos Paixar
http://www.lunabeberide.es/
[email protected]
+34 987 549 002
Adress
Bodegas y Viñedos Paixar
Calle el Foyo, 0,
24540 León
Find Winery Bodegas Luna Beberide
GPS: 42° 36′ 0.402″, -6° 43′ 51.873″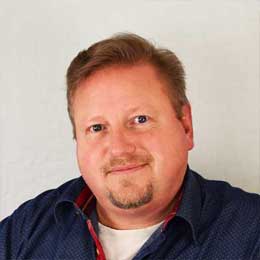 Michael Bredahl
Online Marketing Specialist
I have been online since it all began, with blogging and creating websites. I have used many nights solving problems, with a good glass of red wine, when the kids where sleeping, and the silence had come to the house. I have a passion for wine, but drinks responsibly 🙂 
Wines from Bodegas Luna Beberide