Codorniu – Anna Blanc de Blancs
The Cava blend is famous in the beautiful country of Spain.
It is composed of Chardonnay, Parellada and Macabeo grape varieties.
Blanc de Blancs is one of Anna's essential wines made by Codorniu using Cava blend, which results to great performance in the market.

Codorniu – Anna Blanc de Blancs
This Anna wine is presented with brilliant yellow color with some green reflections, which expresses the aromas of citrus and tropical fruits with marzipan, toasted brioche and slight minerality.
On the palate, flavors are creamy, deep and durable with medium and fruit-filled finish. These characteristics continue to encourage wine drinkers to appreciate its taste.
Information about Codorniu – Anna Blanc de Blancs
Brand name: Codorniu – Anna Blanc de Blancs
Wine name: Anna Blanc de Noirs
Country: Spain
Region: Catalonia
Website: Codorniu
Tasting Notes
Tint: Brilliant yellow with green reflections
Aromas: Tropical and citrus aromas with fruits and marzipan, toasted brioche and slight minerality
Flavor: Creamy, deep and durable
Flavor finish: Medium and fruit-filled
Food Pairings: Starters, sautéed vegetables, fish, seafood, grilled meats and desserts
Grapes: 70% Chardonnay, 15% Parellada and 15% Macabeo
Bottle size: 75 cl
Data Sheet: PDF (Backup)
Image:
Codorniu – Anna Blanc de Blancs 2016
Awards
DECANTER WORLD WINE AWARDS, Recognition won: Commended
INTERNATIONAL WINE & SPIRIT COMPETITION, Recognition won: Silver Outstanding
Codorniu – Anna Blanc de Blancs 2015
Awards
CONCOURS MONDIAL DE BRUXELLES, Recognition won: Silver
DECANTER WORLD WINE AWARDS, Recognition won: Commended
INTERNATIONAL WINE & SPIRIT COMPETITION, Recognition won: Silver Outstanding
INTERNATIONAL WINE CHALLENGE, Recognition won: Gold
Codorniu – Anna Blanc de Blancs 2014
Awards
CONCOURS MONDIAL DE BRUXELLES, Recognition won: Silver
CONCOURSO INTERNATIONAL DE VINOS MADRID, Recognition won: Bacchus de Oro
INTERNATIONAL WINE & SPIRIT COMPETITION, Recognition won: Bronze
INTERNATIONAL WINE CHALLENGE, Recognition won: Commended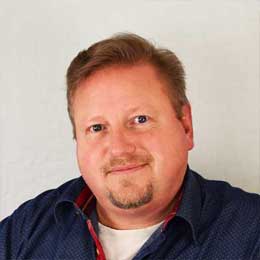 Article Review
Reviewer
Review Date
Reviewed Item
Codorniu Anna Blanc de Blancs Wine Review
Author Rating