Codorniu – Anna Blanc de Noirs
Codorniu has been gaining popularity over the years because of the various wines created for wine drinkers to enjoy.
Blanc de Noirs is one of the stunning and sophisticated creations that put Anna at the leading edge of the new concept of Cavas; giving out lovable and interesting wine characteristics.

Codorniu – Anna Blanc de Noirs
The grapes have proper harvesting schedule to obtain optimum aromas and flavors and create high quality wines.
The bright yellow color with some metal highlights initially persuades wine drinkers. It expresses citrus aromas with hints of blackberry.
Blanc de Noirs is considered a balanced cava with a harmonious attack of creamy refreshing green fruits flavors with medium acidity and long finish.
Information about Codorniu – Anna Blanc de Noirs
Brand name: Codorniu – Anna Blanc de Noirs
Wine name: Anna Blanc de Noirs
Country: Spain
Region: Catalonia
Website: Codorniu
Tasting Notes
Tint: Bright yellow color with some metal highlights
Aromas: Citrus
Aroma hints: Blackberry
Flavor: Creamy refreshing green fruits
Flavor finish: Long
Acidity: Medium
Food Pairings: Uncomplicated dishes with few condiments like cold pasta with fruit, fish, salted cod salad, rice cooked with vegetables, rare meats and boiled ham
Grapes: 100% Pinot
Bottle size: 75 cl
Data Sheet: PDF (Backup)
Image:
Codorniu – Anna Blanc de Noirs 2014
Awards
DECANTER WORLD WINE AWARDS, Recognition won: Silver
INTERNATIONAL WINE & SPIRIT COMPETITION, Recognition won: Silver
INTERNATIONAL WINE CHALLENGE, Recognition won: Bronze
Codorniu – Anna Blanc de Noirs 2013
Awards
INTERNATIONAL WINE & SPIRIT COMPETITION, Recognition won: Silver
INTERNATIONAL WINE CHALLENGE, Recognition won: Commended
Codorniu – Anna Blanc de Noirs 2012
Awards
INTERNATIONAL WINE CHALLENGE, Recognition won: Bronze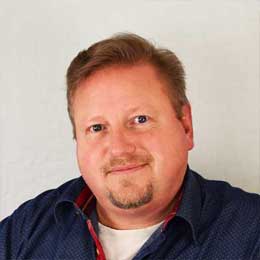 Article Review
Reviewer
Review Date
Reviewed Item
Codorniu Anna Blanc de Noirs Wine Review
Author Rating