Codorniu is a famous house producing high quality, unique and tasteful wines just like this sparkling Anna Brut wine.
Anna Brut stands out as a splendid cava because of its purity, vibrancy and femininity and the combination of three varietals – the cava blend.

Codorniu – The Annas Anna Brut
This is first cava wine which incorporated Chardonnay grape variety in the blend and this contributed to greater wine characteristics.
Anna Brut expresses delicate aromas combined with supple and fresh bouquet on the palate, which make the wine more aromatic and create good personality.
Information about Codorniu – Anna Brut
Brand name: Codorniu – Anna Brut
Wine name: Anna Brut
Country: Spain
Region: Catalonia
Website: Codorniu
Tasting Notes
Aromas: Delicate
Flavor: Supple and fresh nuances
Food Pairings: Lobster, crawfish, white meat fish, bass, sole and sea bream
Grapes: Chardonnay, Parellada and Macabeo
Bottle size: 75 cl
Data Sheet: PDF 
Image:
Codorniu – Anna Brut 2015
Awards
THE TEXSOM INTERNATIONAL WINE AWARDS, Recognition won: Silver
Codorniu – Anna Brut 2014
Awards
THE TEXSOM INTERNATIONAL WINE AWARDS, Recognition won: Silver
Codorniu – Anna Brut 2013
Awards
DECANTER WORLD WINE AWARDS, Recognition won: Commended
INTERNATIONAL WINE & SPIRIT COMPETITION, Recognition won: Bronze
THE TEXSOM INTERNATIONAL WINE AWARDS, Recognition won: Bronze
Codorniu – Anna Brut 2012
Awards
DECANTER WORLD WINE AWARDS, Recognition won: Bronze
INTERNATIONAL WINE & SPIRIT COMPETITION, Recognition won: Silver
INTERNATIONAL WINE CHALLENGE, Recognition won: Bronze
Codorniu – Anna Brut 2011
Awards
INTERNATIONAL WINE & SPIRIT COMPETITION, Recognition won: Bronze
INTERNATIONAL WINE CHALLENGE, Recognition won: Bronze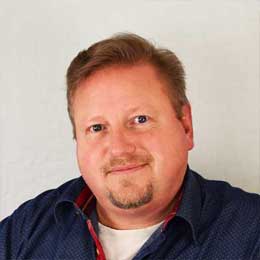 Article Review
Reviewer
Review Date
Reviewed Item
Codorniu Anna Brut Wine Review
Author Rating