Bodegas Castaño
Surrounded by a series of low mountain ranges and other wine regions; Jumilla, Alicante and Almansa is the smallest wine region in the southeastern province of Murcia, called Yecla.
Although it is a single region, it has been divided into two zones due to the difference in altitudes; the higher northern Campo Arriba and the southern Campo Abajo where the area transitions between the coastal zones and the planes of La Mancha.
Bodegas Castaño in Yecla
Yecla is a town filled with character and is towered by a castle and the Sanctuary of La Purisima with the Monte Aribi where you can explore the Neolithic rock paintings in the caves of the Canto de la Visera and Mediodia.
The economy here is from manufacturing furniture but it is also known for their wine production, which has won numerous awards and was granted DO status in 1975 and an extensive use of the red Monastrell grape is used here.
The Phoenicians introduced viniculture to the town in ancient times but it did not fully take shape until the 20th century as agriculture traditionally involved grain, fruit and oil.
Read more about Bodegas Castaño Winery
Well-established winery
Bodegas Castano is a well-established winery with a family that has been determined to achieve the highest level of standards when it comes to wine and their perseverance has paid off so much so that it has attracted investors from Switzerland to expand the wine industry in the region.
Led by Ramon Castano Santa, a contemporary and daring wine maker with a family history of wine makers and vine cultivation, the Bodegas Castaño stands out as a pioneer in the industry and with his three sons on board, Ramon's winery has continued to expand into international trade with new technology and experimenting in order to keep the highest levels of quality.
The family Castaño is known for their efforts to promote Spain's popular grape variety, the Monastrell and unlike many of the wineries that have used the grape variety for bulk wines and blends; they have produced bottles of single varietal Monastrell since the 1980's.
The Varietals in the Vineyards
The families 410 hectares of vineyards have 80% dedicated to Monastrell with smaller plantings of Cabernet Sauvignon, Macabeo and Chardonnay.
Bodegas Castaño is surrounded by smooth hills covered in Pine and oak trees and fragrant bushes of rosemary and thyme. It is crossed by the "via Augusta", the ancient Roman way that went all over Spain.
Mount Arabi is the backdrop for the vineyard and the estate is divided into 4 sections throughout the DO Yecla;
Las Gruesas is 160 hectares in the northern area with limestone soil, making it good for growing Monastrell and Garnacha Tintorera.
El Espinal consists of 116 hectares on the southern area of Yecla with the soil content being clay.
Pozuelo is 135 hectares of limestone soil in the north -west with the widest variety of grapes: Monastrell, Cabernet Sauvignon, Merlot, Syrah, Macabeo and Garnacha Tintorera.
Arabi is 32 hectares down the slopes of Mount Arabi with very stony soil content where only the Monastrell is planted.
A Winery Built for International Trade
The winery was built in 1950 and the vineyards began to expand in the 1970's and by 1990 Ramon and his sons were working together displaying a strong presence at wine exhibitions and presentations.
In 2002 the winery was extended by 3000 square metres on two floors with temperature controlled rooms and a storage area with the capacity of 500 000 units.
The technology was increased and machinery for fermentation, maceration and stabilisation were procured to improve their wine making facilities.
The Wine Collection
Castano Organic is a vibrant and dazzling red wine with aromas of marmalade and compote
Casa Cisca a radiant an intense red cherry colour with aromas of fresh spicy vanilla and anise hints and a base of fruits, plums and figs
Castano Coleccion has a smooth, long and persistent finish with aromas of blueberries, blackberries, cloves, black pepper, minerals and hints of wooden notes
Dominio Espenal White is a pale yellow and fresh looking wine with pleasant aromas of white fruit and finishes with a crisp mineral note
There are five different labels in their brand; Casas with two bottles, Essentials with 6 bottles, Castano with red, white and rose', Organic with one bottle and Dominio Espinal with a selection of four wines.
Visit Bodegas Castaño
Bodegas Castaño has a magical and passionate feel to it with the determination of a family that has succeeded in making their brand a name to be known.
A visit to the Bodegas Castaño will give you the opportunity to experience the process and methods of their wine making abilities with a guided tour through the vineyards as well as the winery where you can test the wines that have been made, followed by a lunch paired with some of their favourite wines.
With a determined and dedicated family, the Bodegas Castaño has built a reputation for their wines and the process has resulted in unique and character filled bouquets.
Contact information
Bodegas Castaño
http://www.bodegascastano.com/en/
[email protected]
+34 968-79-11-15
Find Bodegas Castaño at Facebook, YouTube, Twitter or Pinterest.
Adress
Familia Castaño
Avenida de Fuenteálamo, 3
30510 Yecla
Find Vineyard Bodegas Castaño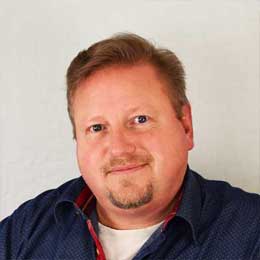 Michael Bredahl
Wine Writer
Michael is an online enthusiast, with a lot of knowledge about online marketing. Traveling around the world to hunt for the perfect wine. Latest on Sicily, where Etna has a huge impact on the taste, which is strong with a bitter aftertaste for the youngest wines, but older wines are fantastic. Drinking wine, and writing about them, are one the passions. Remember to drink responsibly 🙂