Faustino Wines
The wines produced at Bodegas Faustino are presented in a frosted burgundy style bottle and a Roman numeral follows the name as a classification of their wines.
The top level wines have a 1, the middle of the range bottles are V, entry level V11 and they also have the Crianza, Reserva or grand reserve.
Cava is also one of the wines produced but it is usually associated with Catalonia although it is produced in Rioja.
With all the tradition and generations making their business a success, it would be natural to talk about the wines.
Faustino V Blanco consists of 75% Viura and 25% Chardonnay grape varietals with aromas of fragrant fruits and fresh, crisp finish
Faustino V11 Blanco undergoes an unusual vinification process where the grapes are fermented completely clean using enzymes and selected yeasts and it is released four months after bottling. It is a pale gold wine with green reflections and aromas of citrus and floral, consisting of 100% Viura
Faustino V Reserva Tinto 2005 is an old school red wine that is aged for one year in wooden casks and then refined in the bottle for two years before it is released. This wine has the aromas of vanilla, red cherries, strawberries and toast with an end note of fruit, cloves and cocoa
Faustino V Rosado is consists of 100% Tempranillo grapes with aromas of strawberries and it is a deep rose colour wine
Faustino de Autor Reserva Especial is a deep red wine with aromas of cherry, vanilla, cola and strawberry preserves and herby, sweet, musk and berry finish
Faustino also has addition vintages to add to their collection and the Cava selection consists of Cava Brut Reserva, Rosado, Cava extra dry and cava semi seco.
Visit Bodegas Faustino
Visiting this small town business will surprise you with the magnificence of perfection and knowledge that has been forwarded through from generation to generation and while you are there you are able to see the vineyards and tour the cellars along with the private cellar tour where you can taste the vintages whilst pairing it up with a delightful meal.
Tours and events
Winery tours is every working day at 10 and 13, book your visit here.
Book a visit at the vineyard or a wine tasting to discover the evolution of Faustino wines over time. You can also book a company visit with a winery or vineyard tour, or maybe wine tasting when having a board meeting.
Contact
Website: http://www.bodegasfaustino.com/en/
Email: [email protected]
Telephone: +34 945 622 500
Find Bodegas Faustino on: Facebook, Twitter, Google+ and YouTube.
Address
Bodegas Faustino
Carretera Logroño s/n
01320 Oyón, Álava, Spain
And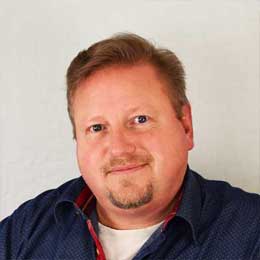 Michael Bredahl
Wine Writer
Michael is an online enthusiast, with a lot of knowledge about online marketing. Traveling around the world to hunt for the perfect wine. Latest on Sicily, where Etna has a huge impact on the taste, which is strong with a bitter aftertaste for the youngest wines, but older wines are fantastic. Drinking wine, and writing about them, are one the passions. Remember to drink responsibly 🙂