Bodegas Valdemar
… from Horse and Cart to International Distribution
The only thing that age well is wine but this is not the case for Bodegas Valdemar as they have grown into a blooming business as they rediscovered the bleeding methods for making rosé wines.
They were the first winery to make cask fermented white wines and in 1983 became the first winery in Europe to control the fermentation temperatures.
The wineries
Bodegas Valdemar has four wineries with a variety of wines being produced in each one. Their wine selection is a vast one consisting of over 23 different wines and each one is unique in their own way.
In the winery of Bodegas Condes Valdemar
Conde Valdemar Viura Verdejo 2015 consists of 82% Viura and 18% Verdejo varietals with an aroma of peach and apricot infused with berries and white flowers. This wine is a bright yellow colour with green reflections and is fermented in stainless steel tanks
Conde Valdemar Rosado is a bright raspberry coloured wine that has been made with the bleeding method and has aromas of floral and berry from the 30 year old Grenache vines
Conde Valdemar Rose consists of 75% Garnacha (Grenache) and 25% Viura varietals with aromas of fresh red berries and a dominant floral note and a salmon pink hue
Conde Valdemar Tempranillo is a red cherry wine with purple tints and has the aromas of matured red fruits and cassis and is made with fermentation in stainless steel tanks and carbonic maceration also in stainless steel tanks
Other wines from this winery include; Finca Alto Cantebria, Ganacha, Crianza, Reserva, Crianza Magnum and Reserva Magnum.
In the winery of Bodegas Inspiracion
Inspiracion Valdemar Las Seis Alhajas consists of 100% Graciano and is aged for 20 months in French oak barrels. It is a red cherry coloured wine with aromas of pepper, perfume, liquorice and cedar with hints of mint and red berry fruits Other wines in this collection are; Seleccion, Cantabria, Las Canteras, Balcon de Pilatos and Edicion Limitada.
Bodegas Valdemoreda wineries have the pleasure of the production of Valdemoreda white, red and rose and at the Fincas Valdemar winery there are two wines;
Crianza consisting of 100% Tempranillo and is aged for 12 months in French oak barrels with a red cherry colour this wine has aromas of mature fruits and spice ending on a toasty note
Roble is made with 100% Tempranillo and is aged for 6 months in American and French oak barrels with the aroma of ripe fruit and a violet, oak creamy end note. It is their expressive wine as they understand and express the different appellations in Rioja
Visit Bodegas Valdemar
Visiting the estate could be a treat as you are able to visit each winery and explore the different processes used to produce their popular wines as well as discovering the various tastes from the different vineyards.
A family with tradition that has moved forward into modern times with innovative and enthusiastic energy first created in the 1800's at the Bodegas Valdemar is what you will see and their legacy will continue on through the generations with the passion and energy that goes into the making of their wines.
Contact
Website: http://www.valdemar.es/
Email: [email protected]
Telephone: +34 945 622 188
Find Bodegas Valdemar on: Facebook, Twitter, Pinterest, Google+, YouTube and LinkedIn.
Address
Bodegas Valdemar
Camino Viejo, s/n
01320 Oyón, Álava, Spain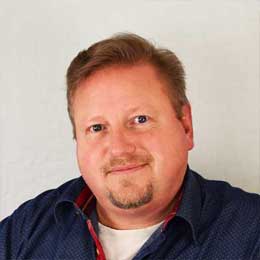 Michael Bredahl
Wine Writer
Michael is an online enthusiast, with a lot of knowledge about online marketing. Traveling around the world to hunt for the perfect wine. Latest on Sicily, where Etna has a huge impact on the taste, which is strong with a bitter aftertaste for the youngest wines, but older wines are fantastic. Drinking wine, and writing about them, are one the passions. Remember to drink responsibly 🙂