Bodegas Altanza
Wine is an Art and a Little Bit of Science
There is a Latin saying; "In Vino Veritas" which translates to "In wine there is truth and the truth" is that making wine is not as simple as picking grapes and stomping them into a liquid but there is a technique, a little bit of science and of course the passion that drives the artist into making something so delectable that it is consumed worldwide.
Not many of us can think beyond the bottle or a glass of wine but for those who are lovers of wine, mesmerised by the taste and feel every sip as an experience, there are stories behind each bottle and artists that develop and produce what we know and appreciate to be a "work of art."
At Bodegas Altanza the production of wine is just that, an artistry where they take the time to invest into each bottle a little bit of art. Culinary classics can make a meal or an experience as most wine connoisseurs fully understand.
Located in Fuenmayor, a town in the province of La Rioja, Spain, bordering the Ebros River is where you will find the estate.
The history of Bodega Altanza
It has not been a generation's story like many other wine estates as they were only founded in 1998 with the intention of making good quality and livelier wines sat affordable prices.
Although the province of Rioja has a century of winemaking experience and traditions that should be maintained, people have become more demanding in their tastes and knowledge of wines which is why Bodegas Altanza decided to modernise the experience but keep the traditions preserved.
The stainless steel tanks make for experimentation and easy personalisation of the wines but at Altanza they do prefer to use Tempranillo, (black grape variety) for all their red wines.
Born to make reserve wines Bodegas Altanza can create different wines with unique flavours as they intended to do when it was founded. The reds are 100% Tempranillo and only for the past ten years have they incorporated Rose, white and other red wines.
Wine is an essential ingredient in almost every foreign home and it is not only used to cook with but also to be enjoyed as the flavours and aromas have become something to be desired by the consumer.
Not only do they want it to be from a place of tradition with old cellars using wooden barrels but they also expect it to taste different with each sip and this is something that takes long and achieving this means that you need to be somewhat of an oenologist.
Naturally the study of wine is an interest for those who are passionate about the grapes becoming something else and the creators of wines that have a taste to suit the palate of each individual is a work of art.
Variety, Art and a Bottle of Difference
The wines that you can experience at Altanza are unique in flavour and have a variety of aromas to spark the taste buds.
As there are so many to choose from it would take days to pen them to paper so for the love of wine, you will need to take some time there if you wish to get through each bottle.
There are four different labels;
The Le Altanza Collecccion Artistas, is a colourfully and artistic labelled bottle with a description to explain the story behind the taste. There are five bottles in this collection; Miro, Dali, Guadi, Goya and He Jiaying.
Lealtanza is the next label with nine bottles to its name, Valvares with seven labels and Edulis also with seven different labels which means each bottle under those labels have a very different taste.
Visit Bodegas Altanza
Visiting Bodegas Altanza is an experience and it might take some time to get through all of the wines that they have to offer but you can do a tour and your visit will probably take about 90 minutes. It does not stop there because as a visitor you can also sit down and enjoy a meal in the private dining room where you will discover the olive oil that is also made by Bodegas Altanza.
The Altanza is an experience all of its own as the beautiful architectural building and the French gardens can be very hypnotic and mesmerising. The traditional feeling that can be seen from the outside masks the technology on the inside with the traditional French oak barrels as well as the stainless steel tanks.
The estate is 300 hectares of land and 220 of this is vineyard and 60% of the grapes that are used come from there, the other 40% are selected carefully with a very strict process.
Vertical presses are used which adds value to the ageing process as well as having a laboratory with a survey controlled panel.
Leaving here will make you feel as though you have been through a traditional experience with a modern and clear picture of what the future has to offer when it comes to wine and your experience will allow you to appreciate that there is art in wine and for every bottle there is a story to stand a test of time and taste.
Contact information
Bodegas Altanza
http://bodegasaltanza.com/
[email protected]
+34 941 45 08 60
Adress
Bodegas Altanza
N-232, Km419,5,
26360 Fuenmayor
Find the vineyard Bodegas Altanza
GPS: 42° 27′ 28.648", 2° 33′ 18.948"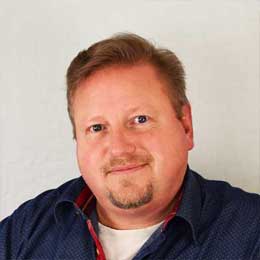 Michael Bredahl
Wine Writer
Michael is an online enthusiast, with a lot of knowledge about online marketing. Traveling around the world to hunt for the perfect wine. Latest on Sicily, where Etna has a huge impact on the taste, which is strong with a bitter aftertaste for the youngest wines, but older wines are fantastic. Drinking wine, and writing about them, are one the passions. Remember to drink responsibly 🙂