Sparkling Wine
Seen to all as a symbol of celebration and status, sparkling wines have the reputation of ostentatious fun (as well as the morning after that goes with it).
But whatever the occasion – special or otherwise – the world's consumption of sparkling wine has grown steadily more popular since its accidental conception in the early Roman Europe.
Talking not just about the classic region of Champagne and the bubbles that made it world-famous, there are so many other sparkling wines from around the world that could become your new drink of choice, at a more modest price than Dom Peringnon.
Read more about Sparkling Wine
Sparkling Wines per Country or Region
The History of Sparkling Wine
Sparkling wine can be created numerous different ways, however the first came about during the barreling process and was seen in Roman Europe as a sign that the wine was deformed or poor in quality.
Roman society gradually learned that this effervescence actually improved several types of wine, lowering sugar and increasing its alcohol content.
Since the 19th Century, the French adopted this method of production creating sparkling white and rosé wines specifically popular in the regions of Champagne, now the original, and premier class producer of sparkling wine in the world.
Making Bubbles
Methode Ancestrale is the oldest way to create sparkling wine, spontaneously becoming effervescent by fermenting during life in the barrel.
After the base is made, each barrel is depleted in nutrients, no yeast is added, and then the barrel's temperature is cooled to zero for six months.
Come spring time, the barrels are fermented and no sugars are added, et voila!
As with all slow fermenting process, methode ancestrale is hard to moderate, which can lead to difficulty in assuring quality control.
Methode Traditionelle (as it known in France), Methode Champenoise (also France) or Metodo Classico (Italy) is the other more common method used throughout Europe.
Expensive, as the wine undergoes a second fermentation in the bottle, Champagne and other top quality wines are produced this way, which is partly the reason that they tend to be more expensive.
Sparking Wines by Region
France
France and Italy are the go-to regions for sparkling wines, with Limoux in the Languedoc-Roussillon being the original region for French bubbles.
But when looking around France, the Alsace produces some of the most delicious wines.
A notable choice is the Domaine Barmés Buecher, Crémant d'Alsace Brut and is recommended as a zesty and citrus based wine and a superb alternate bottle to celebrate with.
Perfect for a summer party or BBQ, the region of Jura produces smaller quantities of sparkling wine, however the defining feature of this region is its ties to crisp green apples.
The Cremant du Jura is widely enjoyed throughout Europe and you can pick up a case of six for as little as 60 Euro, perfectly fun but affordable too.
Home of the trademarked phrase Fines Bulles, Loire Valley sparkling wines are created from three separate grape varieties – Chardonnay, Chenin Blanc and Grolleau.
Used mainly as blending grapes with pre dominantly Chenin Blanc, Chardonnay and Grolleau never make up more than 20 % of the bottle, ensuring a crisp and elegant finish and the trademarked 'little bubbles'.
Italy
Prosecco! The fizzy, light and bright alternative to celebrating with Champagne, Prosecco is arguably the sole reason that sparkling wine has become more accessible to everyone.
Watch out for the acidic and extra dry mass marketed bottles as they generally sell for the same price as the better quality bubbles!
Looking for the Prosecco Superiore emblem will assure it's a safe bet.
Other ways you can check to see if you're getting quality is to look for Italy's D.O.C.G. mark.
Franciacorta D.O.C.G, Oltrepo Pavese Metodo Classico D.O.C.G., Trento D.O.C and Asti Spumante D.O.C.G. all assure that you are getting a first class bottle of wine.
Portugal
Aside from the expert blends of Italy and France, Portugal does sparkling wine a little bit differently.
All Portuguese grapes are completely indigenous, and only one type of grape will go into each bottle.
Offering some fantastic rosé and red bubbles, get yourself started on Portuguese sparkling wine with a bottle of Mateus Sparkling Rose NV, its extremely bubbly and petal pink colour is a great way to change up standard white fizz!
Portugal also exports world-class cork, so each bottle is stopped and corked in a way to fully preserve and protect the wine and its contents.
Notable bottles: Vida Nova Syrah/aragonez Rosé (a richer, more full-bodied sweet pink blush), and Santola, Vinho Verde Branco (dry, extra fizzy, and slightly sweet).
America
Like other aspects of the new world, American sparkling wine is is made up from mainly French and European grapes but are grown and produced differently, giving these wines truly unique and individual flavour.
Dundee Hills, Oregon remains a notable choice amongst wine circles, with the slower growing cooler region emphasising the unusual crisp and dry taste of blended grapes.
For the more cautious, try the Domaine Carneros by Taittinger, Brut Rosé NV, which comes in at only 20 euro per bottle.
Americans have noted this market growth, and capitalised on that idea that we now enjoy sparkling wine beyond the celebration.
A Note on Reds
Whilst not the most well-known variety of sparkling wine, there is a very small but specific market for sparkling red wine.
Apart from Lambrusco, these lesser known reds are generally grown in cooler growing regions throughout the world, as these thick skinned and slowly grown grapes produce a lighter, drier more earthy wine suited to create sparkling bottles.
Not for everyone, if you are interested in experimenting with a sparkling red, then America and Northern Italy are you go to regions.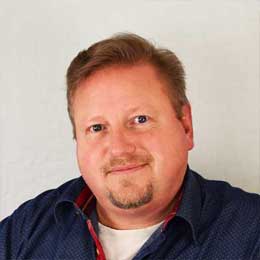 Michael Bredahl
Wine Writer
Michael is an online enthusiast, with a lot of knowledge about online marketing. Traveling around the world to hunt for the perfect wine. Latest on Sicily, where Etna has a huge impact on the taste, which is strong with a bitter aftertaste for the youngest wines, but older wines are fantastic. Drinking wine, and writing about them, are one the passions. Remember to drink responsibly 🙂
On first thought, Easter might not seem like a time of the year to appreciate wine. But step back a moment and think about it.