Prosecco
Prosecco is arguably responsible for bringing sparkling wine to the masses.
Italians understood that there was space in the wine market, seeing a gap for sparkling wines that could be enjoyed for reasons other than a special occasion.
So, in comes prosecco, gallantly saving the day! Produced solely in Italy and with a different production method than Cava and Champagne, this sparkling wine costs a lot less to create, which means that a good bottle can be picked up for as little as 12 Euros.
Owing to vastly improved export standards, the Prosecco that we enjoy today is light and zesty, and hugely improved on the sparkling wines that Italy exported in the 1980s and 90s.
Read more about Prosecco Sparkling Wine
Sparkling Wines per Country or Region
Making Bubbles
Made in the Venteo wine region of Italy, the method in which Prosecco is produced is ultimately what makes it so different from Cava or Champagne.
Stored in metal tanks, and with bubbles that are created by a second fermentation, the wine is then bottled and pressured before corking.
Due to its metallic production environment, Prosecco is lighter and slightly sharper to taste, however tends to be a little sweeter than other sparkling wines.
Look for blithely bigger bubbles, and hints of lemon, apples and lighter floral notes when scouting out a quality bottle.
Quality assurance
Like other wines that are popularly exported from Italy, over sourced and mass produced Prosecco can disappoint and dampen your celebrations.
Look for the DOC — Denominazione di Origine Controllata (or the board determining quality product origin) — which is used to moderate the assured region of grapes used, so make sure that if you are gifting Prosecco to someone else, or if it's for a special occasion, each bottle should at least have this mark of its region.
The DOCG – Denominazione di Origine Controllata e Garantita – is what to look for if you are after a truly exceptional bottle.
Verifying both the region and quality of production, all Italian food and drink with the DOCG emblem has to be moderated to stringent regulatory standards, as well as carrying a government seal.
For Beginners: PROSECCO TERRA SERENA, available widely throughout
Europe is a light and zesty choice, slightly sweet and therefore perfect for those who usually drink still wines or shorts.
Pick up a bottle for as little as 6 Euro, so something for everyday enjoyment.
For Best
If you are looking for something special, why not splash out on the Bisol Prosecco di Valdobbiadene Cartizze – available mostly at luxury department stores or online.
Described as 'faintly off-dry', floral and creamy in taste, priced at
45 Euro this could legitimately and proudly replace Champagne at any celebration.
For Everything Else
San Leo Prosecco Brut NV, available for under 15 Euro per bottle.
This is the perfect sparkling wine for dinner parties and fun occasions, which will stand up to the hardest of wine critics!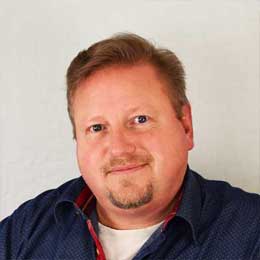 Michael Bredahl
Wine Writer
Michael is an online enthusiast, with a lot of knowledge about online marketing. Traveling around the world to hunt for the perfect wine. Latest on Sicily, where Etna has a huge impact on the taste, which is strong with a bitter aftertaste for the youngest wines, but older wines are fantastic. Drinking wine, and writing about them, are one the passions. Remember to drink responsibly 🙂
There is no question that there are several places around the world where one can experience the magic of wine. Europe is the top wine-producing area, rendering it as one of the world's finest wine-travel destinations. European wine-making contributes to over...