Captain Morgan Rum Company
The Governor of Jamaica and the Story of Captain Morgan
In 1984 Captain Morgan Rum was the 7th largest spirit brand in the world, the 2nd largest in United States and is sold around the world.
The Captain's Variety
Captain Morgan's Original Spiced Rum has an ABV of 35% with secret blends of Caribbean rums, spice and natural flavours
Black Spiced Rum has an alcohol level of 47.3% and is dark Caribbean Blackstrap crafted rum with hints of cloves and cassia bark, good to drink as a tot
100% Proof Spiced Rum with an ABV of 50% and is labelled as Jamaican dark rum with the spices bringing out the intensity of the flavour
Private Stock is full bodied with aromas of island spices and is presented in a squat bottle and has an ABV of 40%
Original Spiced Gold is a mixture of rum and other spirits, mellow aged and has aromas of vanilla and hints of fruity spices
Other products include;
Deluxe Dark which is only available in Canada
Lime Bite which is rum with a lime zest
Limited Edition Spiced
Long Island Iced Tea
Original Spiced
Parrot Bay a white rum with flavours that include coconut, lime, mango, orange, passion fruit
Silver Spiced
Tattoo
White Rum
White Rum Flavoured
1671 a dark and smooth sipping rum
Cannon Blast with orange rum with a citrus flavour used for shots
Sherry Oak is a limited edition rum with sherry chips added into it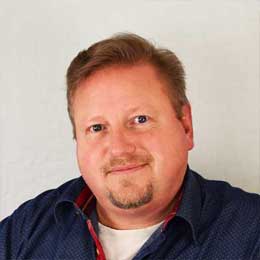 Michael Bredahl
Wine Writer
Michael is an online enthusiast, with a lot of knowledge about online marketing. Traveling around the world to hunt for the perfect wine. Latest on Sicily, where Etna has a huge impact on the taste, which is strong with a bitter aftertaste for the youngest wines, but older wines are fantastic. Drinking wine, and writing about them, are one the passions. Remember to drink responsibly 🙂
Liqour from Captain Morgan
All Reviews for Captain Morgan
Jamaica Rum was created to embody the spirit of those backstreet tavern parties and recognized as one of Captain Morgan's original rums.
Original Spiced Gold is created with true richness and with pocketful of gold doubloons considered as a refreshing,flavorful drink.
White Rum was first released in the year 2014 by Captain Morgan and considered as their first effort in creating classic silver rum.