Chase Distillery
From Growing Potatoes to Distilling Naked Vodka
On a farm located in Herefordshire an historical English county in the west Midlands of United Kingdom is the 400 acre farmland, distillery and home to the world's best Vodka, Chase Distillery.
It began with William Chase, who came from a family of farmers and on his farm, he grew gluten free King Edward and Lady Claire potatoes that he sold to supermarkets and traders but was left unsatisfied and detached by the lack of feedback from customers.
The Products of Chase Distillery
Chase Original Vodka is naturally sweet and creamy with the artisan methods used
Chase Marmalade Vodka 1000 bottles were originally made in the first batch and it was so successful that they decided to keep it as a regular product.  It has aromas of strong orange zest and has a naturally rich bittersweet flavour.
Chase English Oak Smoked Vodka is made with English oak and has a smooth and soft finish with a smoky taste.
Naked Chase Apple Vodka has aromas of fresh apples and flavours or brown sugar and stewed apple followed by an end note of caramelised sugar and apple pie.
Elderflower Liqueur is a clear, deep yellow with the aroma of Elderflower and a fruity floral finish.
Rhubarb Vodka has aromas of rhubarb and custard with a subtle sweet rhubarb flavour and a pale pink hue.
Fresh Fruit Liqueurs are made with carefully selected ripe fruits and do not have any artificial ingredients.  Some of the flavours are black-currant and raspberry.
William Chase Elegant Gin consists of organically farmed cider apples which are infused with botanicals giving the gin a fruity flavour.
GB Extra Dry Gin is infused with juniper buds and berries followed by 10 botanicals.  It has aromas of juniper and zesty citrus with an end note of juniper, dark chocolate and citrus as well as cinnamon and nutmeg.
Seville Orange Gin has natural floral aromas ending with a fresh Seville orange zest.
Summer Fruit Cup has floral aromas with thyme, rosemary and earl grey with hints rose, elderflower and a bitter lemon finish.
Visit Chase Distillery
A visit to the distillery allows you to go through the orchards and potato fields where you can see the raw materials that are used to make their spirits.
A guided tour of the distillery will teach you how the fermentation process and distilling is done and once you have completed this tour a visit to the bar for a tutored tasting is done where you can experience the flavours of the Vodka and Gins available.
Should you want to enjoy it for longer than a stay in the families B&B down the road might be a good idea.
Tours and Events
Read more about the winery tour.
Contact information
Chase Distillery
Website: http://chasedistillery.co.uk/
E-mail: [email protected]
Phone: 01432 820455
Find Brand on Facebook, Instagram and Twitter.
Address
Chase Distillery
Rosemaund Farm
HR1 3PG Hereford, Hereford, United Kingdom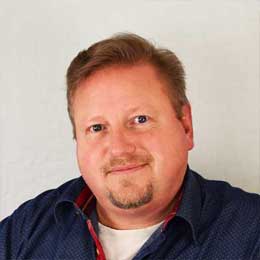 Michael Bredahl
Wine Writer
Michael is an online enthusiast, with a lot of knowledge about online marketing. Traveling around the world to hunt for the perfect wine. Latest on Sicily, where Etna has a huge impact on the taste, which is strong with a bitter aftertaste for the youngest wines, but older wines are fantastic. Drinking wine, and writing about them, are one the passions. Remember to drink responsibly 🙂