Denbies
From the 18th Century to the Traditional but Modern Denbies Wine Estate
With a chateau – styled visitors centre, two restaurants, an indoor garden conservatory and the largest single vineyard estate in England consisting of 627 acres of vines with 200 in woodlands and 10 estate houses, Denbies is a winery that has a produced unique sparkling and table wines certified throughout Europe, competing on an International level with many awards to their name.
The first owner of the estate was John Denby, who converted his old farm buildings into a gentleman's residence in the 18th century, but the estate was in a morbid condition and passed through several owners before it was rebuilt by a Victorian builder …
The History
The first owner of the estate was John Denby, who converted his old farm buildings into a gentleman's residence in the 18th century, but the estate was in a morbid condition and passed through several owners before it was rebuilt by a Victorian builder, Thomas Cubbit who was visited by Prince Albert who planted a commemorative tree that stood until the 1990's.
The house remained in the family until the Second World War, where it was taken by the military.
In 1950 Cubbit's great grandson took on the estate and demolished the entire thing, but without the funds could not restore or maintain the property and converted the laundry and gardener's home into a small Chateau type house which was purchased by Adrian White, a local businessman.
Established in 1984 and located in Dorking, Surrey on the North Downs in a protected valley of North facing slopes, is a family run vineyard owned by the White family, that has become the largest wine producer in the U.K. and have had royal visits to their estate with a path of the 7 mile path through the vineyards that allows the public to peruse through.
The Winery
The Winery is a combination of traditional methods with stainless steel tanks, pneumatic presses and a filtration system.  Many of the sparkling wines are aged on their lees whilst the still wines are de-stemmed and pressed before a malolactic fermentation process occurs.  Ageing is done in oak barrels for some of their wines.
The Denbies Winery also has a brewery attached to it for those who enjoy a fresh pint of home- made beer direct from their estate as well as a 360 degree cinema, art gallery and lecture room.
The chalky soils stretch from the Cliffs of Dover with a warm and dry micro climate also including loam and flint.
The Wines
The wines are produced by a variety of grape varietals consisting of Pinot Noir, Chardonnay, Sauvignon Blanc, Bacchus, Ortega, Rondo and Reichensteiner with predominant varietals of Seyval Blanc, Muller – Thurgau and Dornfelder.  The estate also uses local grape growers to produce wines in their portfolio.
The Wine collection consists of three collections:
The Classic Collection
Vineyard Select
Cellarmaster's Choice
Their wine specialities include a selection of white, rose, red and sparkling white with their 2010 Chalk Ridge Rose winning a gold award in the International Wine Challenge.
The White Wine Collections consist of:
Ranmore Hill
Surrey Gold
Flint Valley
Bacchus
Noble Harvest
Juniper Hill
Pinot Gris
Sauvignon Bacchus
Rose Wines·
Chalk Ridge Rose
Rose Hill
The Red Wine Collection
Sparkling Wine
Demi Sec
Whitedowns
Sparkling Rose
Greenfields
·Cubbit Reserve
Wine Tasting Notes
Redlands is a crimson red wine with raspberry aromas and a silky and soft texture to the palate
Chalk Ridge Rose has a light pink hue with aromas of strawberries, pears and pepper consisting of Dornfelder, Regent, Rondo and Pinot Noir ideal for the British climate
Surrey Gold consists of Ortega, Muller Thurgau and Bacchus with elder-flower aromas and hints of herbs, fruit and citrus and is England's best selling wine
Cubbit Reserve is a blend of Pinot Noir mixed with Pinot Meunier and Chardonnay with a straw gold hue and aromas of subtle fruits, brioche and honeysuckle
Noble Harvest is presented in a slender bottle and is a dessert wine with citrus and botrytised honey made with 100% Ortega which won a silver award in the International Wine Challenge.
Visit Denbies Wine Estate
The farmhouse estate that began as a gentleman's home with an alteration to the future that has allowed the visitor an opportunity to see and experience every aspect of the winemaking process from the vineyards to the table and with the quaint farmhouse bed and breakfast overlooking the vineyards it is hard not to find some peace and tranquillity as you go through each step with the advantage of tasting the wines, making the taste even better as you have learned just how much work goes into each and every bottle.
With the an in- depth tour and a place to spend the night Denbies Wine Estate is an experience tucked away in a peaceful and tranquil environment with an ability to learn from the masters who have strived to establish themselves as the largest wine producers in the United Kingdom.
Tours and Events
Read more about events, wine tasting, winery tour and vineyard tour.
Contact Information
Denbies Wine Estate
Website: http://www.denbies.co.uk/
Email: [email protected]
Phone: +44 1306 876616
Find Denbies Wine Estate on Facebook, Instagram, Pinterest, Twitter, LinkedIn or Google+.
Address
Denbies Wine Estate
London Road,
RH5 6AA Dorking Surrey, United Kingdom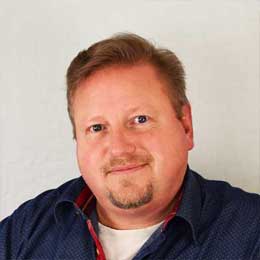 Michael Bredahl
Wine Writer
Michael is an online enthusiast, with a lot of knowledge about online marketing. Traveling around the world to hunt for the perfect wine. Latest on Sicily, where Etna has a huge impact on the taste, which is strong with a bitter aftertaste for the youngest wines, but older wines are fantastic. Drinking wine, and writing about them, are one the passions. Remember to drink responsibly 🙂