Pizzorno Family Estates
Italy and Uruguay Combined at Bodegas Pizzorno
Located in the Canelon Chico Region in the department of Canelones in the South of Uruguay, close to the River Plate and with the maritime climate is the Bodegas Pizzorno Family Estates.
This wine estate was founded by Don Prospero Jose Pizzorno, an Italian immigrant in 1910 who had a love and respect for the land and a dream to produce wines that would be handcrafted in the top quality with generations to follow.
The History
This wine estate was founded by Don Prospero Jose Pizzorno, an Italian immigrant in 1910 who had a love and respect for the land and a dream to produce wines that would be handcrafted in the top quality with generations to follow.
With 100 years of experience and four generations later, Bodegas Pizzorno is one of the most well-known wineries in Uruguay and is run by Carlos Pizzorno who also shares his grandfather's same love and respect for nature as he continues on with the family legacy.
Carlos reconverted the winery and the vineyards and went on a search to find an oenologist that would do well for their family's traditions along with advanced techniques in cultivating the wines that are made from grapes grown on the estate with low production vines, gentle winemaking techniques with a mixture of new and old joining Latin and European together.
The Vineyards
The vineyards are cultivated and harvested by hand with 20 hectares reconverted with French stocks and channelling done with the espaldera and lyra system, planted in highlands in calcareous soils
Tannat
Cabernet Sauvignon
Cabernet Franc
Merlot
Petit Verdot
Pinot Noir
Malbec
Sauvignon Blanc
Chardonnay
Arinarnoa
The climate is both continental and maritime with 500 kilometres of coastline and average temperatures of 18 degrees with mild summers and cool nights making perfect conditions for grape growing.
The Tannat grape was originally from the southwest of France and first planted in Uruguay by a Basque immigrant in 1870 with the vines flourishing and making them better than the European ones due to the lower tannin levels which gave the Uruguay version of the grape a good name and Uruguay was the first country to develop 100% Tannat wines.
The Winery
The Winery is located in Canelon Chico 2o kilometres north of the Montevideo, Port and has maintained its 1910 architecture which has been good for wine preservation.
The modern technology combines with classic winemaking techniques that represent the spirit and character of the terroir.
The wines are nestled in a special atmosphere and both American and French oak barrels are used to age the wines with stable humidity and temperature.
There is a new and old cellar one dating back to 1910 when Jose came from Italy and the other was built in stages, each showcasing one another as they intertwine the old and the new.
Carlos and his wife travel to promote their winery and they are very selective of who they sell to as the quality is of the utmost importance and not quantity.
Carlos's grandfather sold his wines in Europe during the 2nd world war and four generations later the wines of Bodegas Pizzorno are sold throughout the world.
The Pizzorno Wines
Don Prospero has 8 bottles in the collection
Those wines are produced with a combination of both red and white wines that include
Cabernet Sauvignon only the best grapes are selected to go into this wine with strict controls and hand selection of the grapes.
De-stemmed and crushed, inoculated with select native yeast cultures as well as an alcoholic fermentation process followed by a malolactic fermentation process in Inox Vats.
After 2 months of lees and wine contact the wine is matured in French oak for 8 months
Tannat
Tannat Maceracion Carbonica
Tannat Malbec
Tannat Merlot
Merlot Rosado
Sauvignon Blanc
Pinot Noir Roble
Pizzorno collection consists of 3 bottles
Sauvignon Blanc Reserva
Select Blend
Tannat Reserva 100% Handpicked from the oldest vines with an ageing of 12 months in American Oak barrels this wine is a dark Ruby colour with aromas of plum and wild berries with flavours of stone fruits
Premium consists of 2 bottles
Primo 2006 with varietals of Tannat, Cabernet Sauvignon, Merlot and Petit Verdot vinified separately and aged in French oak for 12 months and only the best barrels are selected for the vintage which is then aged for a further 6 months.
This wine is aromatic with spices, tobacco and fruits hinting of red berries and is unfiltered and able to store for 10 years
Primo 2008
Sparkling Wines
Pizzorno Espumoso Rose is 100% Pinot Noir produced in the vineyards at Canelon Chico and is produced in limited amounts.
This attractive pale pink sparkle is filled with fruity aromas of red fruits, plums and cassis with flavours of raspberry, strawberry and roses
Pizzorno Espumoso Reserva
Pizzorno Espumoso Clasico
Visit Pizzorno Family Estates
A visit to the winery is not too far from the airport and guests are able to find out more about the history, taste the wines with an experienced winemaker giving hints to how it is all done and if that is not enough then you can enjoy the flavours and tastes of the cuisine too.
Tours and Events
Read more about wine tasting.
Contact Information
Pizzorno Family Estates
Website: http://www.pizzornowines.com/#/pizzorno-wines-bienvenido
Email: [email protected]
Phone number: +598 2368 9601
FInd Pizzorno Family Estates on Facebook, Instagram, Pinterest, LinkedIn, Google+ or Youtube.
Address
Pizzorno Family Estates
Ruta 23 Km 23
90200 Canelon Chico, Canelones, Uruguay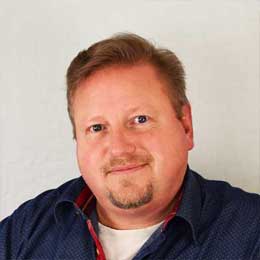 Michael Bredahl
Wine Writer
Michael is an online enthusiast, with a lot of knowledge about online marketing. Traveling around the world to hunt for the perfect wine. Latest on Sicily, where Etna has a huge impact on the taste, which is strong with a bitter aftertaste for the youngest wines, but older wines are fantastic. Drinking wine, and writing about them, are one the passions. Remember to drink responsibly 🙂