One of the most popular and widely enjoyed drinks in both summer and winter, white wine owes its popularity to its versatility and widely varied palette from grape to grape.
With its colour ranging from the almost translucent Pinot Grigio to green Marlborough and sunshine yellows of Semillon, white wine can taste many different ways depending on its fruit – and more importantly – the climate in which it is grown.
With almost every country in the world, seeing the opportunity for their wines to become a marketable and signature export, white wine production has steadily become one of the most highly competitive trades in the world.
White Grapes Worldwide
Broadly speaking, there are four different varieties of grape which are used to make white wines.
So how are there thousands of bottles to choose from, when you go to pick out what you would like to accompany your evening? This is mostly down to growing and production methods that differ from vineyard to vineyard.
Historically, the first grapes that are still widely grown today are Sauvignon Blanc, Pino Gris, Riesling and Chardonnay and were first grown in both Italy and France during the Roman Empire.
The varied climates in both of these countries are what allowed the white grapes to be grown and they produced their very own distinct and delicious flavours, ranging from very dry to sweet.
As these French and Italian tradesmen became more practiced in producing a consistent and good quality wine yield each year, the popularity of both exporting these grape crops and also the wines by bottle eventually helped other countries to start producing their own take on these grape crops.
Australia, North and South America and New Zealand have all had experiences growing and producing their own wine which has positively affected both the significant rise in quality assurance of all wines exported and their burgeoning economies throughout the 19th Centuries.

Picking your White – Cooler Growing Climates
White wines, no matter how the grapes are blended, have most of their palette and colour dictated by the climates that they grow in.
In cooler climates, for example, northern Italy, Germany, Austria, Oregon, Washington and the United Kingdom, the grapes behave differently and grow at a slower rate.
As they grow for longer on the vine before being picked and rolled, they generally cost more to produce but the end result can be fantastic.
Working in a vineyard means that hard labour is standard, but as cooler climates also means thicker skinned grapes, this ends up meaning that rolling and pressing the yield is more arduous and uncomfortable than the faster ripening, juicy fruit grown in sunnier climbs.
German ice wine (pronounced Eiswein) is the only notable exception in cold grown countries that uses freezing to extract the sweetness of the grapes whilst leaving the frozen water behind.
Also known as a particularly hard task for vineyard worker and taking up to fifteen years to age before drinking, this is simply the exception that proves the rule: if you are looking for a white wine both dry and higher in acidity, that has a glacial quality and is usually of a distinctly high standard (and usually higher price tag) then it's best to look for a cooler grown grape.
If for nothing else, it is a lot harder to get these wines wrong and it also prevents any incidents of poor food pairing and even next morning headaches.
Riesling is another export from Germany, which boasts a versatile palette of flavours, with the dry variety pairing very well with strongly fish and chicken dishes, most notably salmon and tuna steak.
South African white wines, along with New Zealand are some of the best in the world, with Sauvignon and Chenin Blanc showing them to be crisp and fresh.
One of the key things to look for when picking a cool region white is balance. Consider this your pointer when selecting something that whilst dry, is not too acidic.
A good cool region white should describe itself as having a balance between the natural, freshly dry bouquets, whilst hinting at floral tones so not to taste too acrid.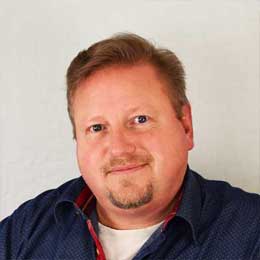 Michael Bredahl
Wine Writer
Michael is an online enthusiast, with a lot of knowledge about online marketing. Traveling around the world to hunt for the perfect wine. Latest on Sicily, where Etna has a huge impact on the taste, which is strong with a bitter aftertaste for the youngest wines, but older wines are fantastic. Drinking wine, and writing about them, are one the passions. Remember to drink responsibly 🙂