Another continent whose viticulture exports have been almost defined by a single state, American white wines mainly hail from the western coastal state of California.
Famous for its juicy Chardonnay and Zinfandel grapes, these are some of the most well-known exported wine varieties and are commonly available across the world.
But if you wanted to try a wine that's a little more unusual, and lot more affordable then there are some well kept secrets that the United States has to offer with several smaller and independent growing regions.
The Rocky Mountain region, mid-western states and the great lakes region all have modest but moreish grape crops that have created some hidden gems of the wine world and are a delicious accompaniment to any dinner table or party.
Read more about American White Wine
Top wines by region
Oregon
As one of the cooler growing regions in the US, Oregon provides a dry and tangy take on Chardonnay (for example, the 2013 Anam Cara Nicholas Estate Chardonnay as an affordable bottle) as well as a fantastic Pino Gris.
Owing to the cooler climate, both wines are drier and have a higher acidity, whilst they are also crisp and refreshing.
Working perfectly in tandem with chicken or pork, the 2013 Christopher Michael Pinot Gris is an enjoyable alternative to european Pinot.
Other notables: A to Z Oregon Pinot Gris 2013.
Washington state
Along with California and Oregon, Washington State accounts for over ninety percent of America's wine exports.
Another cooler growing region of white wines, Washington wines are produced from thicker skinned and drier grapes.
Ashan Cellars Chardonnay Kestrel Vineyard Yakima Valley 2012 is widely considered one of the best and oldest grape cuttings in the state, and with its light and dry yet Oakey tones this is a great bottle to accompany a lighter meal, for example, chicken or a seared tuna steak.
Other notable bottles: Abeja Chardonnay Washington 2012 and Array Cellars Chardonnay Dijon Clone Yakima Valley 2012 (which has notes of spiced pumpkin and peach).
California
Undoubtedly the king export state of American white wines, California's sunny, hot and dry vineyards produce some of the best Chardonnay and Zinfandel grapes in the world.
With oak barrelled and slow grown grapes, bottles like the Chardonnais Napa Valley Chardonnay 2013 and Cakebread Chardonnay 2013 are fantastically fruity, fresh and medium bodied.
Mostly grown in Napa Valley, a world-famous vineyard, Chardonnay is also grown alongside Chenin Blanc, creating a hugely varied and popular choice of white wines.
Trying The Prisoner Wine Company Blindfold 2013 is another great choice if you want to make sure you are getting the best of American white wine.
It's fruity taste and vibrant sunshine yellow colour looks like bottled sunshine itself.
Whilst Chenin Blanc is widely used in blends, try the Pine Ridge Chenin Blanc – Viognier 2014 as a superb means in showcasing Chenin Blanc in all its sunny and fruity glory.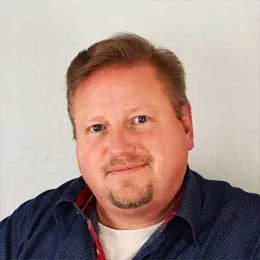 Michael Bredahl
Wine Writer
Michael is an online enthusiast, with a lot of knowledge about online marketing. Traveling around the world to hunt for the perfect wine. Latest on Sicily, where Etna has a huge impact on the taste, which is strong with a bitter aftertaste for the youngest wines, but older wines are fantastic. Drinking wine, and writing about them, are one the passions. Remember to drink responsibly 🙂