Argentina White Wine
White wines in Argentina are something of a secret and affordable phenomenon.
Just like Chile, they have a similar growing climate; however, they are not a famed in the way that Chilean white wines are known for.
Ultimately, this means that Argentine white wines share more similarity to the fortified wines and Port of Portugal.
Packed and barrelled for long periods, Argentina's most popular grown grapes are Pedro Gimenez, creating a sweet, desert wine similar to Port.
Unlike most other western growing countries, Argentina is different in mainly exporting their own natively grown grapes.
Using blending techniques only to add subtle changes to the countries own indigenous wines, the export wines from Argentina are some of the most different and unusual tasting in the world.
Read more about Argentina White Wine
Wines by grape and region
Pedro Gimenez
Pedro Gimenez, the most popularly exported grape is indigenous to Argentina and is a dark yellow, sweet and long withstanding wine, accounting for nearly thirty percent of the total exported wines throughout the country.
Due to production and length of its fermenting process, this Argentinean wine is sweet and rich in its palette.
This wine pairs well with fruit desserts as well as heavier, more cream based puddings.
Chardonnay
Chardonnay, specifically made from the Mauricio grapes is also grown throughout Argentina, and is one of the lighter and more popular exports.
Flowery yet zesty, this type of South American grape is increasingly popular and unique in its makeup.
The combination of the countries windy yet sunny climate produces a hugely ripe yield, and unlike France where Chardonnay is fine, light and zesty, the south American sun really helps this wine hold a special place on Western dining tables.
Pair this wine with simple and fruity starters, lighter pork and creamy chicken dishes.
Tapiz Viognier
If you have something a little more decedent on your plate than fish or chicken, then Tapiz Viognier is a heartier white to consider.
Grown slowly, these grapes thrives best in the southern part of Argentina and create some of the richest and fullest bodied white wines that the world has on offer.
With a fresh, yet earthy taste, this wine will perfectly accompany the heartiest of pork and game dishes, and could even stretch to lighter beef casseroles or stews.
Tasting rich and with a uniquely satisfying acidity, this Argentinean wine is my favourite offering from the south of the border.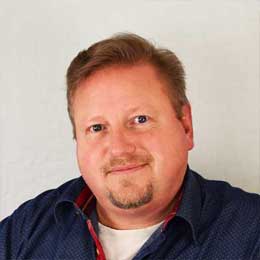 Michael Bredahl
Wine Writer
Michael is an online enthusiast, with a lot of knowledge about online marketing. Traveling around the world to hunt for the perfect wine. Latest on Sicily, where Etna has a huge impact on the taste, which is strong with a bitter aftertaste for the youngest wines, but older wines are fantastic. Drinking wine, and writing about them, are one the passions. Remember to drink responsibly 🙂
These days, people throw Halloween parties for grownups, and many clubs and bars run themed events with a great time to drink and enjoy wine