Chilean wine is a huge and booming industry, with all wine production, accommodating for a huge portion of economic stimulation in Chile. With some of the best growing climates for white wine in the world, this comes as no surprise.
But far from simply enjoying a Chilean chardonnay, there is far more to Chile in the way of warm climate white wines, that even a hard-nosed old world wine fanatic will merit in this country's best exported white wines.
Popular Whites
The country's two biggest exports are by far Chardonnay and Sauvignon Blanc. Because Chile is incredibly varied in its weather (and in no small part because of the long and skinny span over the south of America) there are seven separate and vastly different growing climates for wine productions.
Chardonnay, the summery, bold and sweetly floral grape is grown almost exclusively in the northern half of the country where the climate is largely warm and desert like, whereas the drier and thicker Sauvignon grape does far better in the colder and windier south of Chile.
A great all-rounder when considering Chile white wine would be either of these two grapes, depending on your personal preference and taste for either dry or more floral wine.
Try the Encantado Chardonnay Reserva, if you too are into your Chardonnay. It's a universally loved glass enjoyed ice-cold, and its taste is a wonderful combination of both crisp green apples and vivacious citrus fruit.
Coming in at around 15 euro for a bottle, this is a fantastic accompaniment to drier, crumply cheeses, nut-based vegetarian dishes and even early summer fruit tarts.
Since the western world developed a penchant for white wine's ever since the 1980s, Chile and it's widely trusted Cabernet Sauvignon and Merlot growing regions saw the money that could be made from apply their thoughtful and hygienic production techniques to creating a white wine that would be able to compete with old world whites of France and Italy.
By the turn of the twenty first century, Sauvignon Blanc and Chardonnay are widely exported and enjoyed the world over, with some of these wines being considered a more than equal to the French Chardonnay and Sauvignon Blanc.
However, if you are looking for an impressive yet unusual Chilean white wine, then try something with roots from the old world of wine, with a twist that rings distinctly south of the border.
Find your favorite Chilean White Wine

Something a little bit different
Chardonnoir – a mouthful and a perfect example of a distinctly Chilean white wine. A mix of both Chardonnay and Pinot Noir grapes, the closest reference in taste is of a Chilean take on the wildly popular French native Chablis.
Try the Bodegas Re, Chardonnoir and Casablanca. As one of the best vintages of 2014, this is a subtle wine when considered aromatically but this is a slow builder, tasting nutty yet with a distinctive tang and crisp flavour which boasts the perfect accompaniment to chicken, fish or even something as mild as turkey steaks.
This ultimate dry white is not overpowering, however works perfectly with the most delicate of palates.
The absolute best in bottle is the Santa Rita 120 Viognier 2015 produced in the Central Valley, and whilst retailing at 40 euro, this truly unique and unusual Chilean white is something that will undoubtedly impress your dinner guests, and compliment the widest range of meals.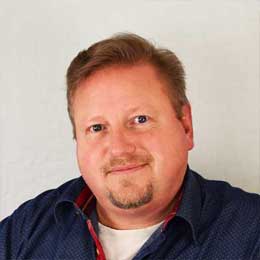 Michael Bredahl
Wine Writer
Michael is an online enthusiast, with a lot of knowledge about online marketing. Traveling around the world to hunt for the perfect wine. Latest on Sicily, where Etna has a huge impact on the taste, which is strong with a bitter aftertaste for the youngest wines, but older wines are fantastic. Drinking wine, and writing about them, are one the passions. Remember to drink responsibly 🙂