New Zealand White Wine
Building its reputation solely over the last 40 years, wines from New Zealand have become an affordable and fashionable favourite across the world.
Based predominantly in Marlborough, this small coastal region has redefined the way that wines have been produced, grown and marketed across the states and Australasia.
A note on Marlborough
Situated along the middle breath of central New Zealand, Marlborough accounts for the majority of the white wine – or indeed all wine – production and exportation throughout the country.
Due to the high temperature summers and windy costal climate, the white wines grown in this area of New Zealand are uniquely versatile, of fantastic quality, and travel incredibly well to other far reaching areas of the world.
All varieties of white grapes are grown with a thicker, sea blown skin and the heat also helps all flavours develop far more quickly than in Europe.
Read more about New Zealand White Wine
Wine by grape
Chardonnay
Far from the drab and over produced grapes that tourists might find on holiday in Europe, New Zealand Chardonnay is of high quality, and also very reasonably priced and accessible to enjoy the world over.
Try Clearview 2007 Reserve Chardonnay (Hawke's Bay), for a great choice and starter New Zealand export.
Going down a floral but oaky treat, the wine pairs well with fish curry or seafood, as the spices work well with the richer and sweet undertones.
Go for the Villa Maria Chardonnay, Auckland, Gisborne, Hawkes Bay, Marlborough if you want to spend a little more for a special occasion.
Chenin Blanc
Another grape introduced by the French, Chenin Blanc is more of a blending wine, used to create some of the varied and widely enjoyed white blends exported from New Zealand.
If you want to try the native grape and find out what this interesting and fresh wine has to offer, the 90 Millton 2010 Te Arai Vineyard Chenin Blanc (from Gisborne) is a great starter choice.
The sea blasted grapes give an amazing slant on an old world grape.
For best
For the best Italian red, excluding the super Tuscans, as they are highly expensive and phenomenally tasting, but rarely exported huge bottles of Italian red.
Anything with the stamp or symbol DOC DOCG is what to buy, as this a symbol of quality assurance on imported Italian wine and cheese. An Amarone della Valpolicella Classico or the Barolo family of wine gives a great bold and dry taste, perfect for a dinner party.
For everything else:
Italian reds in my opinion can upstage any meal. Choosing a dry grape, either a fruity or earthy hue  can compliment any meal.
Anything with hints of raspberry, black cherry or dried fig will serve well with pork or red meat, whilst is still drinkable after a glass and won't give anyone a bear sized headache at the end of the evening.
A note on tannin: Anything bold or claiming to be hints of leather, cocoa, or blueberry can cause a high level of tannins in Italian reds. The slightly bitter and pleasing drying effect of tannins can lead to a cracking headache, choosing a nero d'avola provides a full bodied earthy wine without the next day fall out.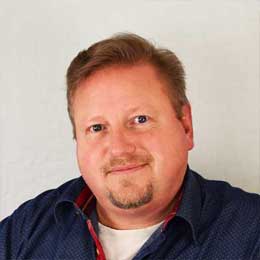 Michael Bredahl
Wine Writer
Michael is an online enthusiast, with a lot of knowledge about online marketing. Traveling around the world to hunt for the perfect wine. Latest on Sicily, where Etna has a huge impact on the taste, which is strong with a bitter aftertaste for the youngest wines, but older wines are fantastic. Drinking wine, and writing about them, are one the passions. Remember to drink responsibly 🙂
Ask any wine drinker and they can tell you that both the wines that are made, as well as, the way that they are sold differs greatly from America to the European Union. In large part that makes sense, after all there are some very real differences between the regions....