What better way to enjoy some of the simplest pleasures in life – friends and family, delicious hot and tasty food, all accompanied with steins of cold frothy beer.
Oktoberfest, Halloween especially brews and bustling Christmas markets. Europe sure does love drinking in the winter.
With Christmas beer in our mind's-eye, being something that our Dads drink whilst in the pub on Christmas Eve (ominously swigging mud brown, heavily spiced ale) it used to be that Christmas beers were a bit overlooked.
However, since the huge increase of young independent breweries inciting a bit of a fashionable takeover, Christmas session beers, ales and IPA now focus more on quality which means that it tastes better to the masses.
Be it something new and novelty, like a witty Christmas pun or something brewed to truly encapsulate, what it is we love about the festive season, there is more choice than ever for those who prefer drinking a cold one, over red wine and whiskey during the winter months.
Proper Christmas Brews
If you're feeling something exotic, Fyne Ales Christmas on the Beach is an antipodean take on a Christmas beer and it's about as far away from dark brown dad-beer that you can get.
Secretly, it's actually produced in Scotland, but with hints of mango and pineapple; this really does the trick to wash away your summertime blues and warm you, as the nights get nippy.
Konnichiwia Kitsune is a brand new beer from Brewdog and has to go on this list.
Not marketed as a Christmas beer specifically, this brew is infused with cinnamon and orange, giving it a great Christmassy kick.
Aside from the flavour, this is honestly a great choice to consider when out celebrating, as at only 3.2 percent and with a fruit infused, Konnichiwia Kitsune makes a great session beer and in my opinion the closest in taste to a traditional winter brew without it getting too alcohol heavy.
Lastly, we have to include a good old fashioned winter brew. It is widely agreed that Bavarian beers rule after October and are perfect winter beers.
Czech beer Krakonoš Vánoční speciál 14º, 5.8% ABV is a traditional and delicious choice for a great winter drink, tasting richly of spice which gives it the deep amber colour when poured out.
Brewed to be enjoyed after a hard day outside, this is a truly traditional beer which perfectly suits winter drinking.
A few favourites include:
Festive Totty from Cheddar Ales
Strictly speaking an IPA, however, for the name alone this is worth a mention. Taste-wise, this solid session ale, with a pleasant dryness which goes well with salty snack foods, but might be one to miss when carving up the turkey.
Hoppy Christmas from Conway
This is hugely popular (most people don't seem to mind a pun at Christmas) and tastes as good as its branding. Light and hoppy, but deceptively boozy, this beer is most definitely served best from the bottle, but not a three-pint stein.
Humbug from The Hop Studio
Perfect for that grumpy uncle no one likes, Humbug is a surprisingly thoughtful beer. Although it's pleasantly mild, it tastes like fig pudding, dried fruits and vanilla which means that Humbug would remain a best seller even if it lost the great branding.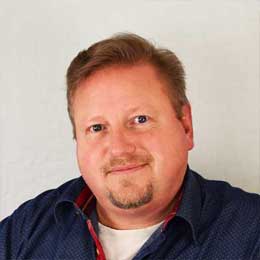 Michael Bredahl
Wine Writer
Michael is an online enthusiast, with a lot of knowledge about online marketing. Traveling around the world to hunt for the perfect wine. Latest on Sicily, where Etna has a huge impact on the taste, which is strong with a bitter aftertaste for the youngest wines, but older wines are fantastic. Drinking wine, and writing about them, are one the passions. Remember to drink responsibly 🙂