New world wines, in particular reference to Australia and New Zealand, are the first wine regions to focus on mainstream exports which were made solely with quality in mind.
This is evident in its dessert wines and is due to how new world chose to market themselves.
New Zealand wines focus on being accessible for even the newest wine lovers, from their clear instruction and production methods down to the language used, new world wines are made to help people decide what wine to pair with what food with ease and without hassle.
New Zealand Dessert Wine prides itself of both accessibility and choice. Dessert wines from New Zealand are unique in that they are made solely from imported vines, having no indigenous vines to grow historically.
French Influenced New Zealand Dessert Wine
There are influences of both French and German grapes in name as well as in production methods, which because of the widely varied climate and island wind chill, means that the consumer can choose from a huge variety of grape and techniques when selecting the perfect dessert wine.
Unlike other well-known varietals, New Zealand dessert wine, owing to this Germanic and French influence and climate, focuses mostly on the white grape.
Ranging from the clear and crisp Eiswein, which, although more expensive to produce – is perfect for those who are not fans of sickly sweets, to the traditionally rich French – influenced Sauternes and Chenin Blanc, New Zealand is truly one of the only countries in the world which caters to every taste, leaving the consumer to ask simply what they want out from their bottle.
Find your favorite New Zealand Dessert Wine

Giesen the Brothers Late Harvest Sauvignon Blanc
To start with French grapes, Sauvignon Blanc grows incredibly well in Marlborough. Try Giesen the Brothers Late Harvest Sauvignon Blanc 2012 as a safe start when exploring New Zealand dessert wines.
Retailing at around 30 euros for a bottle, the Sauvignon grape is infected with noble rot (or botrytis) to help sweeten the grapes to a rich and sticky sweet.
Then pressed and bottled after a late harvest, the Sauvignon grape offers a balanced taste, with the initial traditional sweetness of the wine tailing off with something quite acidic and firm which will please those who prefer a dry white.
Pair this alike with citrus fruit pie, or even a zesty meringue, as these flavours complement each other perfectly.
Lovelock Noble Chenin Blanc
Another French inspired dessert wine to look out for is Lovelock Noble Chenin Blanc 2014. This is quite like any French made counterpart, and will please those who like a traditional white grape pudding wine to finish off a meal.
Richer than the Giesen Sauvignon, Lovelock is a butterier tasting wine, with hints of caramel and late spring fruits like apples and rhubarb.
There is a subtle aftertaste of acidity, but this only adds to the balance and pleasing taste. Surprising versatile, Lovelock will accompany most any fruit dessert, white choice Ganache and soft cheeses.
German-influenced New Zealand Dessert Wine Eiswein
Differing hugely from infecting grapes with noble rot, German-influenced New Zealand dessert wine uses the method of freezing the grape and extracting the wine which will sweeten the finished wine.
The end result is an amazingly high quality wine, which is slightly more expensive. These wines are perfect for a special occasion, and offer a spicier, more deeply layered palette, pairing well with most desserts.
Hunter's Hukapapa Dessert Riesling
Try the Hunter's Hukapapa Dessert Riesling 2014 for a peachy, almost syrupy dessert wine.
Tasting of aromatic spice and hints of lime gives the Hukapapa a must needed citrus after-note.
Eiswein can be paired with rich Ganache or key lime pie, aromatic biscuits or hard cheese and fruit plate if you're feeling adventurous.
Framingham Marlborough Nobel Riesling
Lastly, for the best in New Zealand dessert wine, try a noble rot Riesling, with the Framingham Marlborough Nobel Riesling 2014 as a perfect choice.
The natural sweetness of Riesling grapes is botrytis and blended with standard Riesling, lifting the overall flavour of this dessert wine and adding floral notes.
The combination creates perfumed wine tasting lavender and lime, this wine is deeply layered in palette and gives the taster notes ranging from mild acidity to tones of perfumed and fragrant herbs.
This wine is perfectly enjoyed by itself, or with simple sugar biscuits and ice-cream and will prove a success when served alongside any pudding.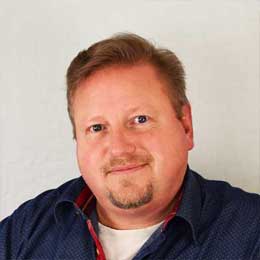 Michael Bredahl
Wine Writer
Michael is an online enthusiast, with a lot of knowledge about online marketing. Traveling around the world to hunt for the perfect wine. Latest on Sicily, where Etna has a huge impact on the taste, which is strong with a bitter aftertaste for the youngest wines, but older wines are fantastic. Drinking wine, and writing about them, are one the passions. Remember to drink responsibly 🙂