Italian white wines are some of the most popular in the western world.
Guaranteed to be sitting on the wine list in every up market (or not so upmarket) bar in your local area, Italian whites have come along way from the acrid and acidic offerings from the mid 1970s.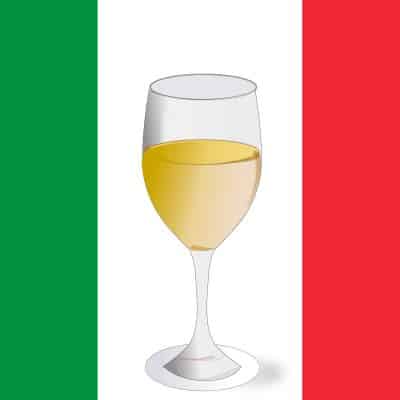 Being led by its red wine export values, Italian whites have been rocketed in quality since the mid 1980s.
Sharing a border with Austria and West Slovenia, the north Italian peninsula offers the most widely varied and unique range of dry to mid sweet wines, and remain to hold the monopoly over sweeter desert wines, such as the Italian indigenous Friulano or Verduzzo grapes.
Read more about Italian White Wine
Wines by Region or Grape
Rome and Frascati
Frascati, made in Rome, and enjoyed by Romans no less, is the oldest and most native variety of white wine grown throughout central Italy.
Originally grown in the 13th century, this versatile grape is produced sweet or dry, and even bottled as a "Spumante" or sparkling wine.
Unusually, the fact that there is no uniform method to create this type of wine has led to it being harder to market outside of Lazio (where it mostly gets grown).
The three key features of all Frascati is that it remains citrusy, delicate and flowery (like a Semillion).
Gavi grapes
Gavi, is a crisp and dry Italian white, and is usually sold at good export price, especially across Europe.
With an alcohol content of around 12 APV. its slightly acidic tones with hints of earthy fruit and dry smoked wood, Gavi can be paired with fruit starters, vegetable dishes as well as chicken or fish.
Pinot Grigo grapes
Pinot Grigio. This has to be the most widely popularised and enjoyed white wine after the french Sauvignon Blanc.
Guaranteed to be featured at the top of every wine list from one side of the world to the other, everyone has tried Italian Pinot. So, with that in mind, there are hundreds of poor impersonations from over sourced vineyards doing the rounds.
To make sure you are getting pinot in its finest form, makes sure to look for the DoC (as featured on bottles as a mark of pure region exported bottles) and that the taste is light, fresh and slightly lemony.
Duomo Orvieto
Orvieto, in southwestern Terni is home to the famous Duomo Orvieto white grape. Creating a wine that is both bold in its flavours and colour, Orvieto can be quality assured by the Doc label and its vibrant yellow colour.
Both dry and semi-sweet, variants of the Orvieto grape has been produced since the middle ages. Pair with fish duck and lighter pork dishes to get the most out of this grape.
Soave grapes
As we move up towards northern Italy, and where I feel that the more interesting Italian whites are made, Verona is the home of Soave, a overlooked but unique grape.
Like Pinot Grigio, doctored blends of Soave can be sold to export and give the region an unfairly bad name.
With older generations not usually opting for Soave, its crisp and fresh, acid yet light palette has been widely over looked, however, as the demand fails to ignite, you can get a cracking bottle for under 10 Euros, which is surprisingly drinkable and food friendly.
A note on Asti
I wanted to include a footnote about notable white wine. Fresh, light and citrus heavy, Asti is a great alternative to sparkling wine as its low sugar and lighter taste is a great lighter option and perfectly complements canapés at gatherings with friends.
Widely overlooked due to its more popular cousin Prosecco being rather fashionable now, Asti could make a more affordable and equally delicious alternative.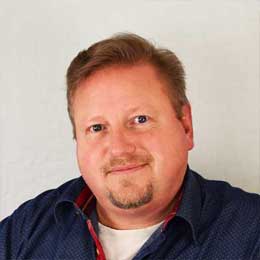 Michael Bredahl
Wine Writer
Michael is an online enthusiast, with a lot of knowledge about online marketing. Traveling around the world to hunt for the perfect wine. Latest on Sicily, where Etna has a huge impact on the taste, which is strong with a bitter aftertaste for the youngest wines, but older wines are fantastic. Drinking wine, and writing about them, are one the passions. Remember to drink responsibly 🙂