Even though its medieval origins and worldwide popularity are not to be discounted, we often pass over a bottle of Armagnac for its cousin: the swanky, after dinner staple, Cognac.
Armagnac however, stands alone as a wonderfully rich and deeply flavourful brandy, the perfect after dinner sweet accompaniment drunk traditionally as a means to aid digestion and settle the stomach before turning in to bed.
Rather like Portuguese Port, Armagnac is produced and sold from only one place in the world which is situated in a relatively obscure southwestern region of Gascony in France.
Armagnac production
Pressed from predominantly Baco Blanc or Colombard grapes, which are notable varietal from the Gascony region, Armagnac is fermented only once producing an alcohol percentage of roughly 52 percent.
After this initial fermentation Armagnac is then moved and matured in oak barrels, where the alcohol content drops on average 4 percent each year.
When Armagnac has reached maturation, it is then transferred into large glass tanks – called Grande Jeanne – where it can be stored before bottling for up to fifty years, giving Armagnac its rich and robust flavour.

Difference between Armagnac and Cognac
It is a wonder that Cognac is currently more popular, it has found its niche market amongst the young gentlemen who prefers something more refined than beer and not as harsh as a scotch whiskey.
Its rich flavour and warmth in my opinion is certainly not as pleasant as Armagnac, and Armagnacs refinement has made its presence known in various books, films and television shows since it's inceptions during the fifteenth century.
About Armagnac's flavour, look and taste; owing to the oak barrels used during this
Brandy's maturation, Armagnac pours out the colour of maple syrup and warm smoked amber.
Richer and with more depth of flavour than other brandies, a good quality bottle will smell like rich sun-dried fruit, maraschino cherries and other candies fruits.
Its after-notes can include smoked almonds, walnut, and even with hints of peat – finishing with notes like that of a scotch whisky, but with a sweeter and more subtle finish.
Notable Bottles of Armagnac
The difficulty novices have with discovering different Armagnacs, and brandies in general is that bad brandy is generally unenjoyable, and good brandy can be very, very expensive.
The key is to find balance between these two things, and to expect that a solid, mid-range bottle of Armagnac to set you back 80 euros.
It is therefore worth considering your choice bottle before purchasing, making use of a bottle tasting notes and asking for help from your local wine merchant.
Baron De Sigonagac Vs Armagna
Baron De Sigonagac Vs Armagna is an entry level yet surprisingly pleasant Armagnac.
Priced at 30 Euros, its palette is surprisingly balanced with a light, refreshing finish, however it should be considered as an exception that proves the rule with regards to price and corresponding good flavour.
Les Grands Assemblages- Bas Armagnac
Les Grands Assemblages – Bas Armagnac is a solid and fabulous mid- range brandy, produced only in the Bas region of Gascony.
Tasting notes for this bottle will vary, however, it does offer pronounced stone fruit flavours, as a classic Armagnac should, as well as offering a surprisingly bold finish.
Priced at 70 Euros per bottle, it is the perfect example of how mid-range Armagnacs are still considered an investment worth researching before purchase.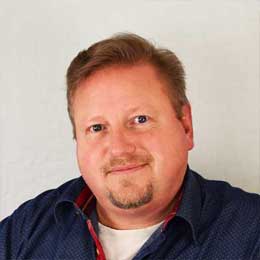 Michael Bredahl
Wine Writer
Michael is an online enthusiast, with a lot of knowledge about online marketing. Traveling around the world to hunt for the perfect wine. Latest on Sicily, where Etna has a huge impact on the taste, which is strong with a bitter aftertaste for the youngest wines, but older wines are fantastic. Drinking wine, and writing about them, are one the passions. Remember to drink responsibly 🙂