If we put the Champagne region and its sparkling wine to one side for a moment, there is a huge amount of choice in French sparkling wine from all different areas.
Champagne is, has and for some will always be the best and brightest when it comes to French sparkling wine.
And although it is grown and produced in a relatively tiny area of France, this famous export is almost as synonymous to French culture as pastries and ripe cheeses.
But with over 21 different wine regions:
The best alternative bubbly regions
Crémant Limoux Sparkling Wines
Crémant Limoux, is an amazing choice and alternative to champagne, created from a blend of Chardonnay, Chenin blanc and Mauzac grapes and is actually Frances' oldest sparkling wine on record and was first recorded as an export as early as in the fifteenth century.
With the fermentation technique changing over the centuries from ancestral methods to traditional, if you are wanting to taste a glass of history be sure to look for a Blanquette de Limoux wine which uses grapes that were indigenous to the area and methods of production.
Alsace Sparkling Wines
The Alsace is also a fantastic region when looking to explore French sparkling wines. Located near the champagne region, the wines it produces share a border with Champagne but also has a huge influence from the German border which lays to its right.
Owing to its widely varied climate, the Alsace region has the advantage of both drier and ripe white grapes meaning that there is usually something to suit almost every dinner menu and almost every palette.
When looking for sparkling wines from the Alsace, the most popular grapes are Riesling and Pinot Gris, however these are commonly known as Crémant d'Alsace.
The French control of food and drink will always use this term to ensure that this a sparkling wine only from the Alsace region.
For beginners: Try the Arthur Metz Cremant D'Alsace Brut Sparkling Wine as a surefire way to explore French sparkling wines without getting the fear that you should have plumped for Champagne. Its light, peach and apple taste is light and refreshing without being too sweet, which in turn is perfect to enjoy as an aperitif, or with fruit or fish canapés.
If you are looking for a drier sparkling wine with finer bubbles and a more German sect vibe, then a bottle of Turckheim Mayerling or a Brut Cremant d'Alsace, are two delicious sparkling wines which is reasonably priced.
Both of these bottles will set you back around €20 so for the more cautious to experiment, it's a perfect choice.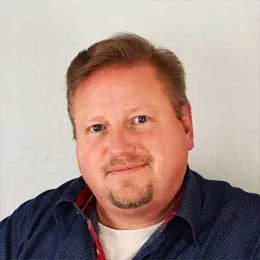 Michael Bredahl
Wine Writer
Michael is an online enthusiast, with a lot of knowledge about online marketing. Traveling around the world to hunt for the perfect wine. Latest on Sicily, where Etna has a huge impact on the taste, which is strong with a bitter aftertaste for the youngest wines, but older wines are fantastic. Drinking wine, and writing about them, are one the passions. Remember to drink responsibly 🙂
Sparkling Wines per Country or Region