Rosé wine can be produced in many sorts of ways, and it is a little known fact that rosé is the first wine ever made by ancient civilisations.
Just now recovering from the 1990s, where pink wine had taken on a cheap and trashy association, we are now fully restoring this interesting and unusual wine to its proper place amongst the some of the most enjoyable drinks in the world.
With this hugely varied outcome, rosé can be range from the lightest, almost translucent blushes, to the sweetest, full and lively deep pink in colour and taste.
Commonly discarded as a drink for tipsy teenagers, the beautiful range and flavours that rosé wines produces are something akin to Austrian or German dry whites – wines which are not widely known about and secretly impressive, especially if you are looking for an alternative way to truly surprise your dinner guests.
The oldest wine in the world: Rosé throughout history
When wine was first produced, as in the early Greek and Roman empires, the methods and techniques to create wines synonymous with earliest viticulture would have been produced in such, as way so that deep red wines, as we know them now, simply did not exist.
Because they didn't have the ability to macerate grape crop during production, and that the grapes were picked and pressed at a relatively immature time after peak season, the colours were closer to light rouge, as opposed to the deep, tannic reds which are associated with the time, through art and religious relics.
However, popularity does not lie, and even as the early modern periods came about, people still in whole preferred the lighter and fruitier reds, rather than the dark and tannin heavy choices.
But as time passed, these choices were celebrated, and with several different methods emerging so that both a sweet and dry selection could be produced, rosé has gone through many different phases, and even today in modern wine production it remains some of the most varietal and interesting choices to serve, both at the dinner table and especially in the summer months.
The pivotal point in rosé's production was after the second world war, when two wine producing families in Portugal decided that they wanted to release their version of a slightly sparkling, yet dry and cohesive pink rosé blush.
It was a runaway sensation amongst the indigenous population and hugely lucrative export up until the 1970s.
It was at this time that the demand for white wine had superseded southern Europe's ability to produce white grapes.
Because of this, the saignée method was made wildly more popular – the act of producing white wines from red light skinned grapes and the means were to reduce skin contact to a minimum – leaving the finished product as white as possible.
Because of this, several wine vineyards experienced fermentation malfunction, in which the barrel's yeast reaction finishes (or dies) before the whole sugar content is turned into alcohol.
It was after this disaster that one of the wine producers took the time to drink this half-finished blush rosé, and decided that it might quite take the fancy of a whole new audience. It was at this time, that the modern interpretation of rosé was officially born.
Rosé Around the World
As with all wines, the region that all grape crops are grown will affect the type of flavour and palette of the finished product.
With both red and black skinned grapes used, the most popular include Temperanillo, Grenache, Pinot Noir and Cabernet Sauvignon.
But unlike their red or white counterparts, there is minimum skin contact when making rosé so the bigger focus is on how the grapes are pressed and rolled.
In warmer climes like the south of France, the best selection is from Provence.
With their usually dry to medium in taste, these wines are best served as a pre-dinner aperitif or even enjoyed by themselves, as they are truly unique.
As the drier rosés are more suited to sparkle, some of the top exported sparkling rosé are produced in this area.
Hester Creek Rosé Cabernet Franc
Notable bottles include Hester Creek 2013 Rosé Cabernet Franc, B.C, which is a simple but delicious pink, and the most vivid, lush and convivial colour and taste.
This wine is totally suited to serving when dining al fresco, or with cold white meats at an early summer picnic. If you are looking for something a little trashy, the n Quails' Gate 2013 Rosé, B.C is provincial rosé which packs more of a punch.
Rich enough to serve with pudding this rosé pairs fantastically well with lighter summer fruit tarts, sorbets and the lightest soufflés.
Ned Pinot Rosé Marlborough
The Ned Pinot Rosé Marlborough 2015, from New Zealand is one of the best options when looking for a cooler climate rosé.
As New Zealand only produces a small number of pink wines, whatever does end up as an export, comes from some of the most carefully selected and painstakingly edited family owned, boutique vineyards.
Again made from Pinot Noir and Pinot Gris, the nose and of the bouquet is fruity, tasting of summer berries and whisked egg white, the real kick comes from the heavy notes from the Pinot Noir.
Today's Rosé Wines are common
This versatility has taken a lot longer when it comes rosé but from the huge variety of flavours that are now readily available to buy even at your local supermarket, gone are the days where this wine was considered sweet and cheap, as now some of the best wine in the world comes in pink.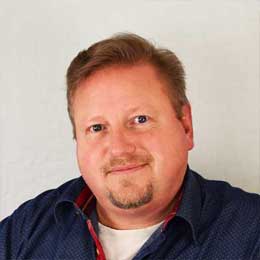 Michael Bredahl
Wine Writer
Michael is an online enthusiast, with a lot of knowledge about online marketing. Traveling around the world to hunt for the perfect wine. Latest on Sicily, where Etna has a huge impact on the taste, which is strong with a bitter aftertaste for the youngest wines, but older wines are fantastic. Drinking wine, and writing about them, are one the passions. Remember to drink responsibly 🙂